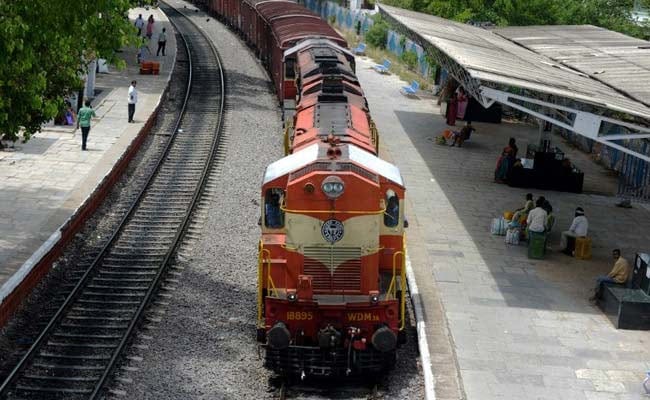 RRB ALP result 2018: Railway Recruitment Board (RRB) of Indian Railways is currently preparing the revised RRB ALP result 2018. When the results are ready, the same will be released on the official websites of 21 RRBs. When NDTV contacted an RRB official, he told us that the revised RRB ALP result release for the Computer Based Test (CBT) held from August 9, 2018 to September 4, 2018 to take time. The Boards have decided to release this revised RRB ALP Technician results after they had received representations from candidates on the final answer keys, which were published along with the initial results on November 2, 2018.
RRB ALP Result 2018: Revised Result Not Out Yet, Don't Believe Rumours
RRBs in the beginning of this year notified 26,502 vacancies for the posts of Assistant Loco Pilot (ALP) and Technicians which was later increased to 64,371.
RRB Result 2018: 5 Mistakes To Avoid After Result Is Declared
RRB ALP Result 2018: A Timeline Of Events
RRB ALP result 2018: The revised results for exams held from August 9 to September 4 will be released soon
August 5, 2018: RRB ALP admit cards downloading begins
Every admit card for the RRB ALP admit card for the exams held till September 4, 2018 were released four days prior to the scheduled exam date. The admit card included exam centre, shift and city details along with the exam day guidelines.
August 9, 2018: First stage CBT of RRB ALP and Technician recruitment begins
The first stage examinations were held from August 9, 2018 to September 4, 2018, in which a total of over 36 lakh (36,47,541) candidates appeared. The examinations were held online in 440 centres spread over the country. Indian Railways have advertised 64,371 posts for recruitment of Assistant Loco Pilots and Technicians.
September 4, 2018: Re-examination for Kerala candidates
The first stage CBT of those candidates whose examination had been cancelled on August 2018 9, candidates of Kerala whose examination on August 17, 20 and 21, 2018 had been postponed and eligible candidates whose scheduling has not yet been released was fixed on September 4, 2018. The examination concludes.
North Central Railway Notifies Apprentice Recruitment
October 10, 2018: RRBs give final opportunity to candidates to update their registration details on the official website
The candidates who have appeared for the first stage CBT have been given a final chance for submission of additional qualifications, option for RRB, post preferences, exam trade and bank details.
October 30, 2018: RRBs announces the RRB ALP result date for first stage CBT.
RRBs in a statement say that the result processing of the first stage CBT is in final stages. A statement from Chairpersons, Railway Recruitment Boards said the list of candidates shortlisted for second stage CBT for each RRB, based on their merit and post preference, is likely to be published on or before November 5, 2018 along with the actual marks and normalized score of the candidates. The Boards have also released the syllabus for various exam trades of second stage on the official websites of RRBs through a link.
RRB ALP Result Not Announced Yet. 'It'll Take Time,' Says Railways Official
November 2, 2018: RRB ALP results for first stage CBT along with final answer keys released.
The results of first stage CBT with the lists of provisionally shortlisted candidates for appearing in RRB ALP second stage CBT have been published on the official websites of all RRBs. Over 5 lakh candidates qualify for second stage. In order to maintain transparency, the Boards RRBs have also provided facility to candidates for viewing of the question paper along with the answer keys. The Boards have also announces a new date for second stage CBT.
November 12, 2018: RRBs say they are going to review the RRB ALP results declared earlier.
RRBs announce that they have received certain representations from the candidates raising issues on answer keys and translation in few of the questions. In response, RRBs said they have decided to examine all such issues afresh. After this review, according to the RRB statement, RRB ALP final keys along with the revised scores will be published again. The RRB ALP revised result of shortlisted candidates will also be published on the websites of RRBs for the information of all the candidates. Today, the Boards have also said the second stage RRB ALP CBT will be conducted from December 24, 2018.
November 22, 2018: Reports suggest revised RRB ALP results on November 26, 2018.
Reports emerge that the revised RRB ALP and Technician results will be announced on November 26, 2018. However, when asked about the timing of the results declaration date, an official told NDTV: "It'll take time".
Click here for more Jobs News