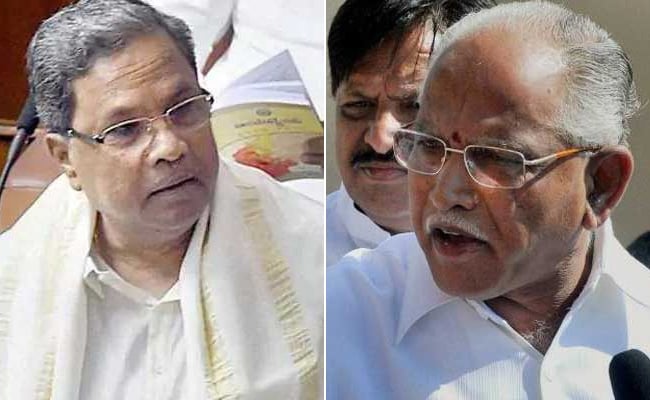 New Delhi:
The Election Commission has announced the dates for
Karnataka assembly elections
. Elections will be held in a single phase on May 12 and the results will be announced on May 15. The announcement of election dates spawned a controversy as the BJP IT Cell head tweeted the dates before the official announcement. The Election Commission said they "will look into leaks" on dates. The state has been in the spotlight where the ruling Congress hopes to retain power and resist the
BJP's aggressive campaign
. While the Karnataka elections are critical for the Congress that has been wiped out from most major states it used to rule, they are also important for the BJP to make in-roads into south India - a region that has proved
difficult for it to foray into
. The state has seen
bitter campaigning
ahead of Karnataka elections, by both the parities with
allegations of communal and political
murders and
tit-for-tat charges
of large-scale corruption. Leaders from both parties including
PM Modi
, Congress chief Rahul Gandhi and BJP's Amit Shah visited the state multiple times over the past few months. The JD(S), led by former prime minister H D Deve Gowda, is the third player in the fray. The
ongoing term
for the Karnataka assembly, which has 224 seats, expires on May 28.
Here are the highlights of Election Commission's briefing on Karnataka election dates: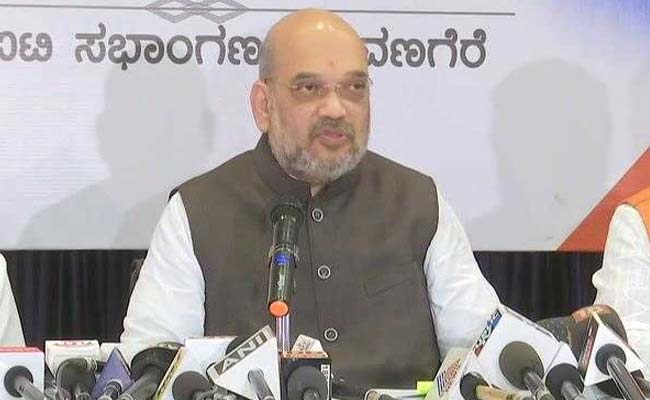 Far fewer suicides in BJP ruled states than in Karnataka
And these suicides are mostly due to personal problems or depression etc
I am certain that the sincerity that PM Narendra Modi has for the betterment of farmers cannot be matched by others. Some of the farmer-friendly schemes launched by PM Modi have been crucial for ensuring a better future for farmers.
Law and order is a matter of grave concern in Karnataka
Law and Order will be a top priority of the BJP, if voted to power in the state
It is unfortunate to see Congress' appeasement policy. Wherever they go, this is all they do. Appeasement politics is very dangerous for the country and its national unity
On the one hand you have a leader like PM Modi, who is doing all he can to make India united, to ensure that Hindus, Muslims, Sikhs, Christians, and all other communities are equal and united; on the other hand we see the Congress and its chief minister - Siddaramaiah, trying to divide even the Hindus. This is the Congress' divide-and-rule policy
We will contest independently in all the seats in Karnataka elections 2018. We have no connections with JD (S)
I want to assure all the residents of Karnataka that should you give an opportunity to the BJP-government led by Mr Yeddyurappa, we will take this state from 'goonda-raj' to 'governance-raj'.