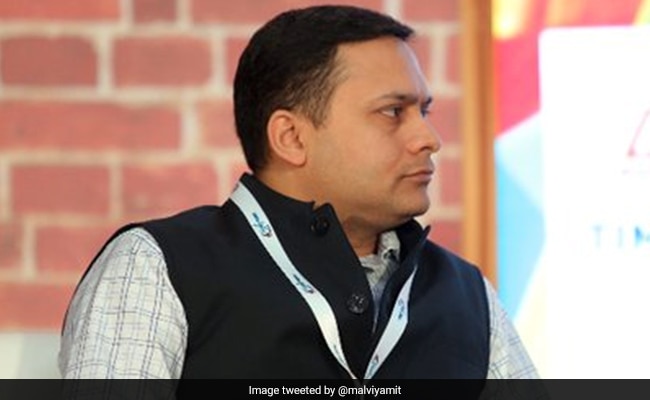 Highlights
The BJP IT cell chief tweeted dates 15 minutes before the announcement
The tweet which had the date of counting wrong, was deleted
Karnataka Congress' social media chief did the same thing
New Delhi:
Fifteen minutes before
the Karnataka election was announced today
, the May 12 poll date
was revealed in a tweet by the BJP's Amit Malviya
, which set off a huge controversy and allegations of a leak. It soon emerged that the Congress's social media in-charge in Karnataka had put out a similar tweet at the same time.
The Election Commission has asked a group of senior officials to investigate the leak and report back to it within a week.
The tweet by Amit Malviya, which had the date of counting wrong (May 18 instead of 15), was quickly deleted.
Called out by a journalist on his "scoop", Amit Malviya, who heads the BJP's IT cell, credited it to a television channel. He couldn't escape a torrent of barbs like the "Steve Smith of BJP".
As the Election Commission warned of "strict legal and administrative action", a BJP team went to the panel with Mr Malviya's explanation.
In a letter to the poll body, Mr Malviya said Times Now was his "sole source" of information. "I firmly believe in the exclusive constitutional domain of the Election Commission to conduct free and fair elections in the country, and also in the confidentiality and secrecy mandated upon it in the process of doing so," he wrote.
The tweet was seized by the Congress to reinforce its allegation that the Election Commission is "biased". But soon the party found itself at a loss over screenshots of a tweet by its own social media in-charge in Karnataka, B Srivatsa.
BJP becomes the 'Super Election Commission' as they announce poll dates for Karnataka even before the EC.

Credibility of EC is on test.
Will EC now issue notice to BJP President, Amit Shah & register an FIR against BJP IT Head for leaking EC's confidential information? pic.twitter.com/i3vU2iJpjH

- Randeep Singh Surjewala (@rssurjewala) March 27, 2018
Karnataka Congress social media in-charge also announced poll dates much before EC did. Incidentally, both BJP's Amit Malviya & he tweeted at the same time, got polling date right but results date wrong. pic.twitter.com/vV8C6jZhW6

- Ruhi Tewari (@RuhiTewari) March 27, 2018
Congress leaders said their party worker's tweet was also based on a news flash by a local media channel.
The ruling Congress in Karnataka faces a massive challenge with an aggressive BJP taking a head-start in its campaign to snatch one of the only three states ruled by the party. Congress president Rahul Gandhi was recently on his third campaign tour in the state.
"BJP tsunami" is coming to Karnataka, said
party president Amit Shah today
.
Amit Shah has pitted BS Yeddyurappa - the chief minister of Karnataka's first BJP government - against the Congress's chief minister Siddaramaiah.