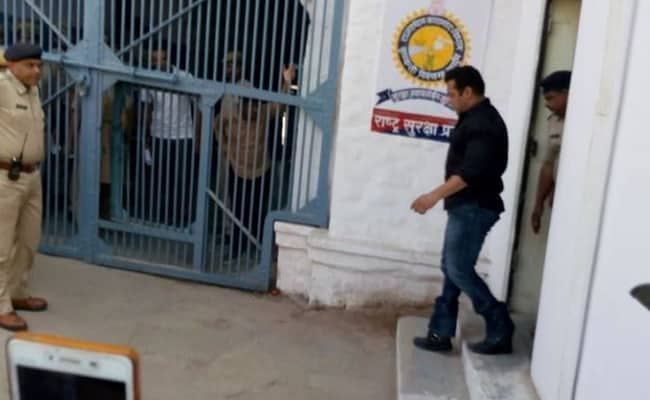 Jodhpur:
Salman Khan became
qaidi
(prisoner) No. 106 as he stepped into the Jodhpur Central Jail on Thursday evening after being convicted for killing blackbucks in 1998. The Bollywood superstar has been
sent to jail for five years
in the 20-year-old case.
His bail request will be heard only today, which meant he had to
spend the night in jail.
He was to be given four blankets and had to sleep on the floor, said police officer Vikram Singh. He has been kept alone and nobody is allowed to meet him.
This is his fourth stint in the Jodhpur prison, where he has earlier spent a total of 18 days in 1998, 2006 and 2007.
Images showed the 52-year-old in black shirt and jeans
arriving in jail
surrounded by Rajasthan policemen, and later sitting before a police officer, apparently waiting.
He has been put up in Barrack no. 2.
His fellow prisoners include Asaram Bapu
, the disgraced "godman" accused of raping a 15-year-old schoolgirl in his ashram in 2013, and Shambhu Lal Regar, who hacked a man to death, filmed the deranged act on video and shared it on social media.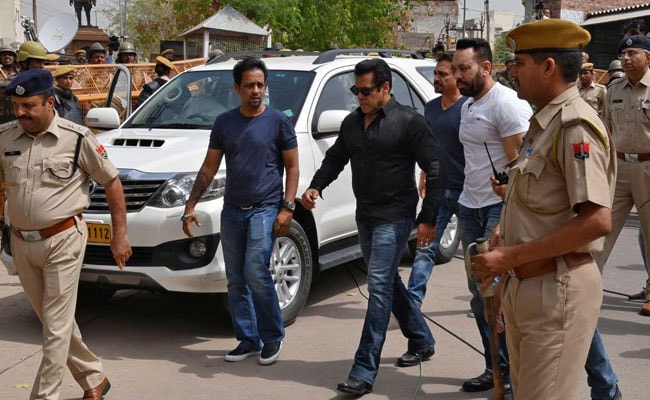 There is heavy security in the prison because of another inmate, Lawrence Bishnoi, one who has threatened to attack Salman Khan. The actor has his own guards in jail.
The police officer said Salman Khan's family could meet him once a week, but given that his bail request is coming up, his lawyer can meet him anytime.
The Bishnoi community, which is passionate about protecting the blackbuck and worships the animal like god, is the main complainant against Salman Khan. After his sentencing, members of the community cheered and celebrated loudly outside court.
Salman Khan's lawyer said his bail papers have been prepared and the hearing will take place on Friday morning in the Jodhpur sessions court.
If he doesn't get bail, the actor has to stay in jail for three more days as the court will reopen only on Monday.