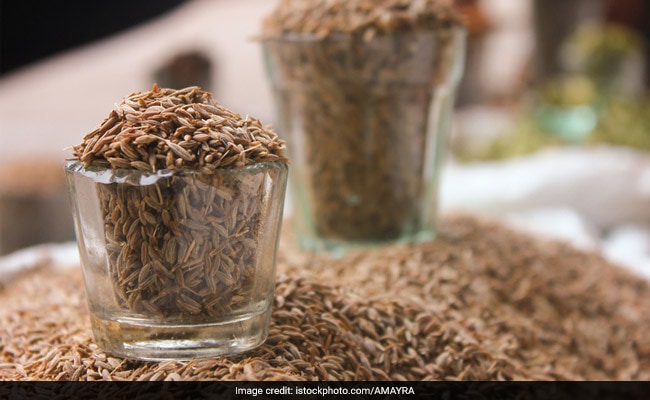 It's pungent, woody taste has found jeera or cumin many a fans across the country and abroad. They are a staple in all our subzis and curries. Cumin is known to be as one of the oldest spices on earth. In her book, "Flavour of Spice", Marryam H. Reshii writes that the spice is native to the Mediterranean basin, "It has been around for centuries: In fact, there is evidence that cumin was in use in parts of the world over 5,000 years ago. Cumin seeds were excavated at a site in Syria has been dated to 2000 BCE. Apart from adding a zingy flavour to our foods, cumin is a treasure of health benefits. It is packed with anti-inflammatory antioxidants, and is also known to be antibacterial and antiseptic. It is traditionally known to solve a host of your tummy woes, fortify digestive tract, relieve nausea, and bloating and constipation. Did you know a glass of plain jeera water can also help you shed a kilo or two? Yes you heard us. Jeera water is an incredible desi drink that should find a place in your weight loss diet today.
Here is how jeera water can help promote weight loss:
1. Low calorie beverage: The aerated, sugary and fatty beverages you find in market are filled with empty calories, that do nothing but get stored as body fat. Make a habit of sipping into healing and nutritious jeera water everyday You can have it first thing in the morning or carry a tumbler of jeera water with you to work. You would be surprised to know that a teaspoon of cumin seeds has about 7-8 calories.
2. Boosts Metabolism: Cumin water or jeera water is an excellent drink to boost metabolism. The faster yor metabolism, the speedier is your weight loss. Studies have shown that cumin water mixed with a bit of lime can significantly bring down your BMI and improve lipid profile.
3. Improves Digestion: Cumin water generally stimulates the secretion of digestive enzymes and accelerates the digestion process. The experts say that it is thymol, a compound in cumin that stimulates the enzymes, which enables better secretion of digestive juices. A good digestion is known to aid weight loss.

4. Treats Diabetes: "Jeera water is good for patients suffering from diabetes. You can drink it on an empty stomach to reduce blood sugar levels," suggests Dr. Ashutosh Gautam. Cumin seeds stimulate the insulin production in the body, which helps keep the blood sugar levels in check and also regulate the diabetes induced weight gain.
How to make Jeera Water at home?
Ingredients
2 teaspoons jeera
1 cup water
How To Prepare Jeera water
1. Soak two teaspoons of cumin seeds in a cup of water overnight.
2. Next morning, either drink this water directly or boil it for about 10 minutes. Let it cool for a bit and consume lukewarm.