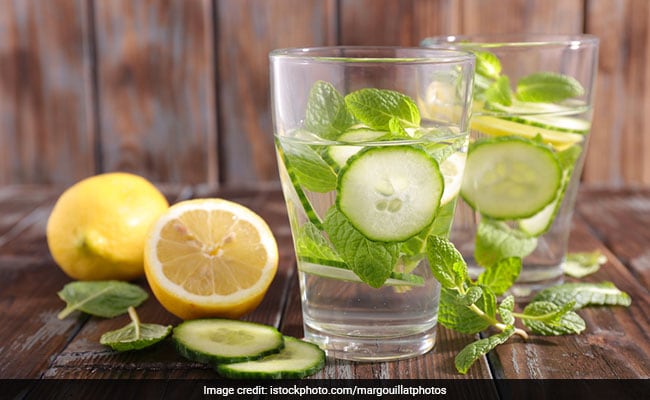 Losing weight has never been an easy task. Also, the thought of burning the stubborn belly fat can be a nightmare for many! But, if you are really looking to lose 4-5 kgs in just 2-3 weeks - which may sounds a little unrealistic to most of you - then you have surely come to the right place. Experts around the world recommend to exercise and maintain diet regularly, which, of course, helps a lot to shed those extra kilos. However, drinking weight loss drinks accompanied by healthy foods and workout will speed up the weight loss process. It's an easier way to more forward in your weight loss journey. These weight loss drinks will not only help you manage your weight but will also boost your body's metabolism and improve digestion. The best part is that they are super easy-to-prepare at home. So, without much ado, let's jump right in!

Here Are Five Weight Loss Drinks That You Can Kick-Start Your Mornings With:

1. Pineapple Juice For Boosting Metabolism
According to the book 'Healing Foods' by DK Publishing House, pineapple comprises bromelain, which helps in digestion and cuts inflammation. Moreover, pineapple juice can ease the symptoms of colitis, which is an inflammatory bowel condition marked by bloating and dehydration.
Ceylon cinnamon is added to this juice that helps to suppress appetite, lowers blood glucose and improves lipid parameters. Limes are known to be rich in vitamin C and antioxidants. They boost immunity and regulate satiety and body weight.
Things You Need:
1 1/2 cup pineapple
2 1/2 tablespoon of lime juice
1 teaspoon of Ceylon cinnamon powder
Black salt (as per taste)
Method:
Cut pineapple into smaller pieces and put the pieces into a blender. Blend well.
Now, pour the pineapple juice into a glass and add cinnamon powder, lime juice and black salt (as per your taste).
Stir well the mixture. Have this weight loss drink empty stomach in the morning.
(Also Read: Pineapple Juice For Weight Loss)

2. Green Tea And Mint For Belly Fat
The caffeine present in green tea acts as a stimulant that has been shown to aid fat burning and improve exercise performance in various studies. Green tea is packed with antioxidants known as catechins that aid weight loss by mobilising fat.
Mint could also play its own sweet role in weight loss, and the reason is tied with its much-famed digestive properties. Mint stimulates digestive enzymes, which help facilitate better absorption of nutrients from food. When the body is able to assimilate and absorb nutrients properly, there is better metabolism. A faster metabolism aids weight loss.
Things You Need:
2 tablespoon green tea leaves
6-7 mint leaves
1 cup hot water
Method:
Take a deep-bottomed pan and add one cup of water and mint leaves and bring it to a boil.
Let it boil for 5 more minutes.
Now, add green tea leaves and let them soak for 5 minutes.
With a help of a strainer, strain and pour the boiled water into a tea mug. Stir this weight loss drink before consuming.
(Also Read: Green Tea For Flat Tummy)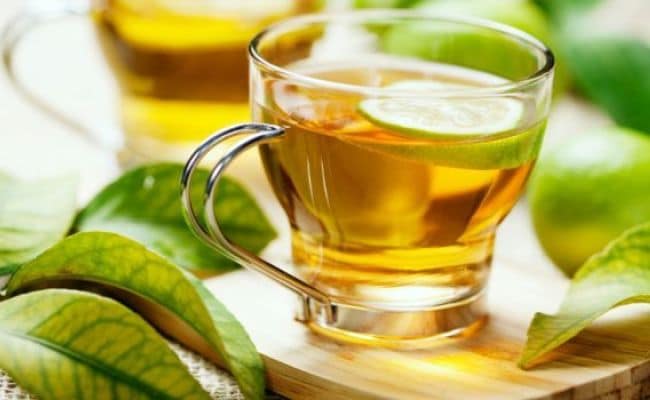 3. Coffee With Dark Chocolate For Effective Weight Loss
Coffee consists of caffeine that very effectively increases metabolic activity and boosts energy level in our body. Better metabolic activities and high energy levels may lead to suppression of hunger in the body. Moreover, coffee has an element called chlorogenic acid, which is known to speed-up weight loss.
Research proves that dark chocolates have high satiety value; therefore, they make you feel full for a longer time. They are packed with MUFA'S (monounsaturated fatty acids) that are known to boost the body's metabolism and burn fat. When eaten in moderate quantities, dark chocolate is known to slower the digestion process and curb cravings.
Things You Need:
1 teaspoon black coffee
3/4 teaspoon grated dark chocolate
1/2 teaspoon ground flaxseeds
1 cup hot water
Method:
Take a coffee cup and add hot water and coffee in it.
Now, stir it well and add the ground flaxseeds.
Mix well and top it off with grated dark chocolate.
(Also Read: Calories In Black Coffee: How It Helps To Shed Extra Kilos)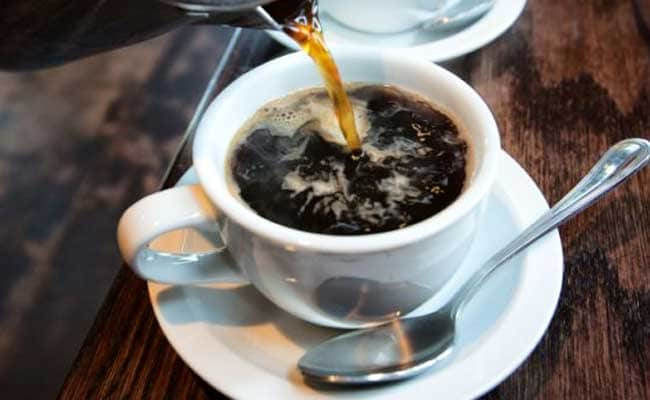 4. Citrusy Drink For Belly Fat
Scientists at the American Nutrition and Medical Research Centre showed that grapefruit contains unique plant compounds that promote weight loss. This fibre-rich fruit makes you feel full for longer, thus functioning as an excellent appetite suppressant.
Pomegranate is loaded with health promoting antioxidants. The fruit is known to boost digestive health; thanks to the presence of B-complex vitamins. They also contain fibre, which is essential for digestion.
Things You Need:
3/4 cup grapefruit
1 1/2 teaspoon organic honey
3/4 cup pomegranate
Salt (as per taste)
Method:
Take a blender and throw grapefruit and pomegranate into it.
Juice the fruits and pour into a tall glass.
Now, add honey and black salt as per your taste.
Stir well before consuming.
(Also Read: 7 Unbelievable Benefits of Grapefruit)

5. Ginger And Lemon For Gut Cleanser
Ginger can work wonders for your digestive health. According to the book 'Healing Foods' by DK Publishing House, ginger protects and heals the gut, hastens the movement of food through the gastrointestinal tract, and reduces bloating and cramps. It also awakens the taste buds, and gets digestive juices flowing.
Dr. Sapna V Roshni, Dermatologist, Cocoona Centre of Aesthetic Transformation, says, "Lemon is a very rich source of vitamin C and works as a detoxifying agent. The pectin fibres present in lemon slow down the digestion of sugars and starches, and improve gut health."
Things You Need:
1 inch ginger root
1 teaspoon of lime juice
1 cup of cold water
3/4 teaspoon roasted cumin powder
Method:
Cut ginger in small pieces and toss into a blender.
Now, add cold water and blend it well.
Take a tall glass and pour the blended ginger water into it.
Now, add lime juice and roasted cumin powder. Stir well before drinking.
(Also Read: Why Drinking Ginger Water Every Day Is Extremely Beneficial)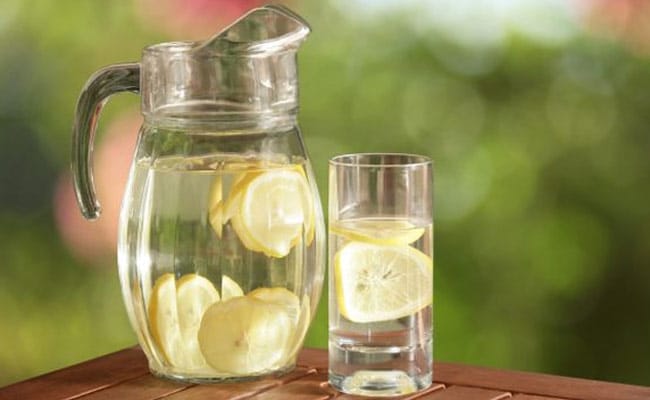 Try any one of these five morning weight loss boosting drinks to cleanse your body from inside out and see the results in just few weeks. You just need to put in a little time and little effort every day and enjoy good taste and health with these refreshing drinks. Stay healthy!