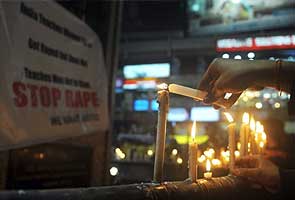 Chennai:
A minor dalit girl was allegedly raped on New Year's eve in Tamil Nadu's Namakkal district. The police have arrested two minors.
The sixteen-year-old girl, a factory worker has accused two boys of forcibly taking her out of her house and sexually assaulting her in a school compound nearby. She alleged that the boys, who were sexually assaulting her, fled the scene when villagers came after her cries for help, police said.
The police have registered a case of rape under the new Prevention of Sexual offences from Sexual Offences (POSCO Act 2012). Police say interrogation has revealed that the boys were under the influence of alcohol during the time of the crime. The girl has been hospitalised for medical examination and the accused boys have been sent to a juvenile home.
A series of rape cases have come to light in Tamil Nadu over the last two weeks while the entire country came together following the gang-rape of a 23-year-old medical student in a Delhi bus who died from the horrific injuries inflicted on her by the rapists. In Tuticorin, a schoolgirl was murdered after a bid to rape her. In Nagapattinam district, a minor girl was allegedly raped by two minor boys. In Salem district, two maids were allegedly sexually assaulted by their employers. In neighbouring Puducherry, a minor girl was allegedly kidnapped in a bus and later raped. The alleged perpetrators had lied to her that her mother had met with an accident and was in a hospital.
Chief Minister Jayalalithaa has pressed for death penalty for rapists and has ordered creation of exclusive fast track courts in the state to expedite justice to victims of rape.