Doctors at a hospital in Vizag recovered 14 gold biscuits from a Sri Lankan national's stomach, each weighing 100-150 grams. The passenger was detained by customs officials at Vizag Airport on Sunday after they found 2 gold biscuits inside his rectum.
The passenger landed in India on Sunday morning on a Sri Lankan Airways flight and caught the attention of customs officials because of the way he walked. The passenger, according to
New Indian Express
, walked 'awkwardly' and was seen rushing through the green customs channel meant for flyers who have no dutiable goods to declare. He then confessed that he had swallowed gold biscuits safely wrapped inside polythene to prevent digestion.
Officials had initially suspected he was carrying cocaine, not gold,
The Hindu
quoted sources.
The passenger was sent to King George Hospital in Vizag where X-ray showed 14 gold biscuits lodged inside his intestine. Doctors, however, didn't have to operate on the man to take out the gold biscuits as nature did its job.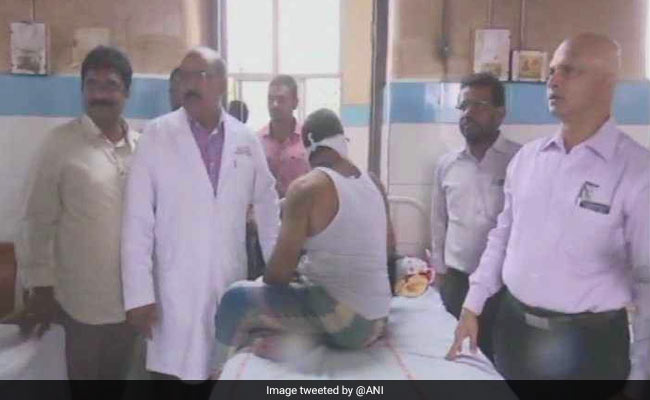 "Yesterday, the man passed seven gold biscuits. Today, he passed the remaining seven biscuits. We recovered the gold biscuits without any surgery," hospital superintendent told news agency ANI.
The 54-year-old smuggler, whose condition is said to be stable, will be handed over to customs officials for further interrogation.
Smuggling gold inside your rectum isn't completely unheard of. Last month, a 45-year-old Sri Lankan national flying to India was
caught
at Colombo Airport trying to smuggle about 1 kilo of gold in his rectum. Click for more
trending news
Follow NDTV for latest election news and live coverage of assembly elections 2019 in Maharashtra and Haryana.
Subscribe to our YouTube channel, like us on Facebook or follow us on Twitter and Instagram for latest news and live news updates.