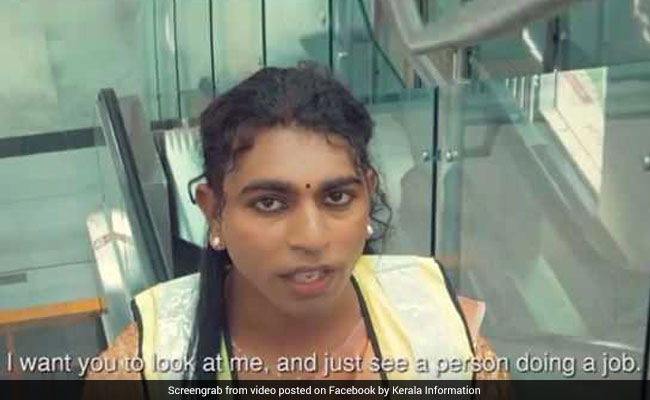 New Delhi:
From today, people in Kochi will be able to take the metro rail for their commute. Prime Minister Narendra Modi
inaugurated
Kochi Metro on Saturday along with Kerala Chief Minister Pinarayi Vijayan and other senior leaders. But even before the Kochi Metro Rail was flagged off, it has been making news for the right reasons.
The most talked about achievement of the Kochi metro rail has been hiring around 20 transgender people as part of its work force, a first for any state. The transgender employees would be part of departments like house keeping and even
customer care
at metro stations. Now, in a video that has gone viral, the new recruits have a message for the commuters. The video features employees belonging to the third gender urging people to not look at them with disgust or pity when they see them working at metro stations.
"I want you to look at me, and just see a person doing a job," an employee makes an impassioned plea in the video.
The video already has over a million views and people are lauding the authorities for taking a step towards a more inclusive society.
"Well done ... Great things take time and thanks for everyone who worked behind this kind of change... Bringing them in front of public employment and giving them a chance to prove their abilities in front of everyone. #they are one of us," wrote Gouri Suresh.
"Congratulations to Kochi metro on this wonderful initiative. I hope you will pave the way to be followed by other organizations," said Raksha Shetty.
"Well done Kerala, the government needs to make opportunities for legitimate employment for all the citizens," said Carlo Rodrigo.
"Not twice, people should look at you more than that. They should know that even you can do great things," wrote Vignesh Madhu.
Last week, Kochi Metro Rail Limited treated all its workers to a traditional
'sadhya'
and a dance party as an appreciation for their efforts. The workers who came from states like Bengal and Bihar were part of the construction team for four years.Click for more
trending news