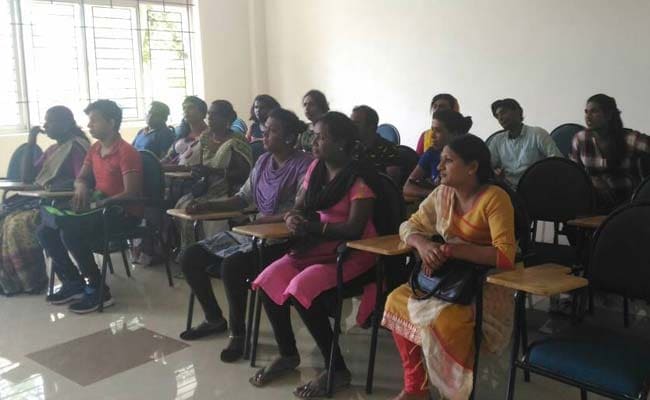 Kochi, Kerala:
32-year-old Devika (name changed), a transgender, was a troupe dancer. She would manage to get a few projects in a year. Before that she worked as a counsellor for HIV awareness. However, the last month has been a game changer for her. She bagged employment with the Kochi Metro Rail Limited, which has recently hired 23 transgender persons for its Metro project that starts operations next month.
"I just can't hold my excitement. All of us who have been trained to work at the Metro stations hope that we will get respect and love from our employers, passengers and co-workers. We will be busting stereotypes," Ms Devika told NDTV.
Kochi Metro Rail Ltd is extending employment opportunities to transgender community in housekeeping, crowd management and customer relations. The 23 transgender persons will take charge of the ticket counters and customer care at the stations.
"We asked for 60 transgender people. We have appointed 23 till now and they are being trained for various functions including ticketing, customer relations and housekeeping, depending on their skills, qualifications," said Rashmi CR, who is representing Kochi Metro Rail Limited, a partnership venture between government of India and the state government.
Ms Devika hopes that work options like these would help change people's perception and the way they are treated.
"At a time when transgender persons are facing a great deal of oppression, we have decided to be the change they wish to see in society," Elias George, Managing Director of Kochi Metro Rail Limited had earlier said.
The hiring has been sourced out to Kudumbashree, a government backed community of women in Kerala, while the training and appointments will be done by Kochi Rail Metro Limited. The trial run of Kochi Metro is currently underway.