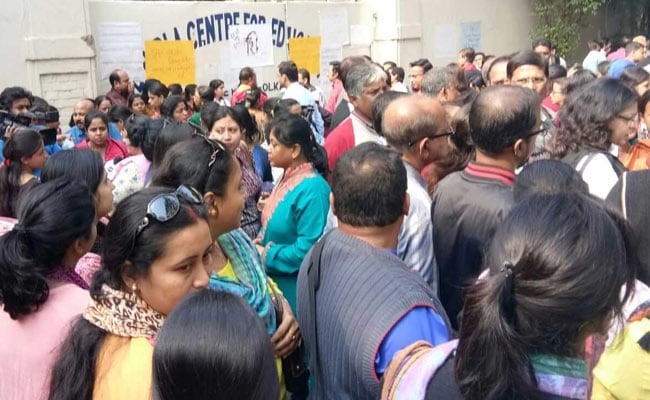 Kolkata:
Parents who gathered since early this morning outside the Kolkata school where a four-year-old girl was sexually abused last week are united on one issue but divided on another.
Most parents, including the girl's father, want the immediate arrest of the principal
for trying to cover up the incident. Two physical education teachers have been arrested after they allegedly lured the girl into the school toilet by offering her chocolates and then sexually assaulted her.
While the father and a section of parents want the school to be shut down, most parents want it to re-opened so that other students can continue their education uninterrupted. "My fight is with the GD Birla management. When I admitted my daughter, it was because of the GD Birla name," said the father. "The law must take its course. If GD Birla is punished, the school will remain closed. If GD Birla is not punished, it will remain open," he said.
Another parent, with two daughters in the school, said, "Our entire sympathy is with the traumatised family. But why shut the school? What happens to my daughters' education? Let the law act against the authorities, arrest the principal and ensure all security steps are taken immediately."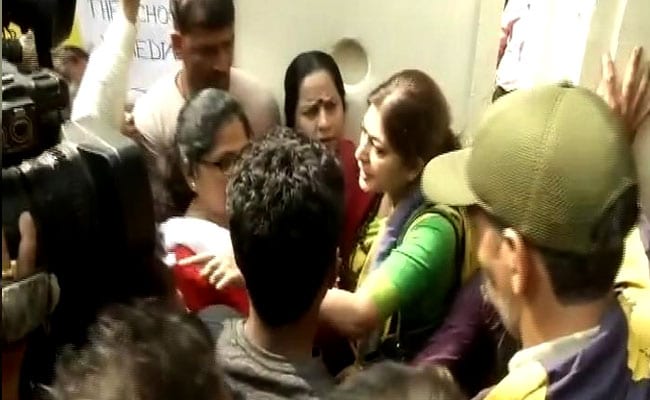 While this debate was raging at the school gate, BJP lawmaker Roopa Ganguly arrived to face a hostile crowd that wanted her to leave at once. "We don't want politics here," several parents said.
Ms Ganguly refused to budge and sat down at the school gate. "I used to live in this area as a child. I am a mother. Just because I am a politician, does it mean I can't protest," she said.
Earlier, the chairperson of State Commission for Protection of Child Rights (CPCR), Ananya Chatterjee, met the parents outside the school and demanded the principal's arrest "as abettor".
"The way the school has been shut down by school authorities is illegal. Exam were supposed to be held from today. Basically, the school authorities' intentions are questionable," she said.
Priyanka Tiberwal, the lawyer of the four-year-old girl's family said, "The case has been shifted from the local police to the detective department, delaying the principal's arrest. If she is not arrested by tonight, we will
gherao
the police headquarter tomorrow. The police is proving incompetent."
The authorities put up a notice on Sunday announcing the school is closed indefinitely.