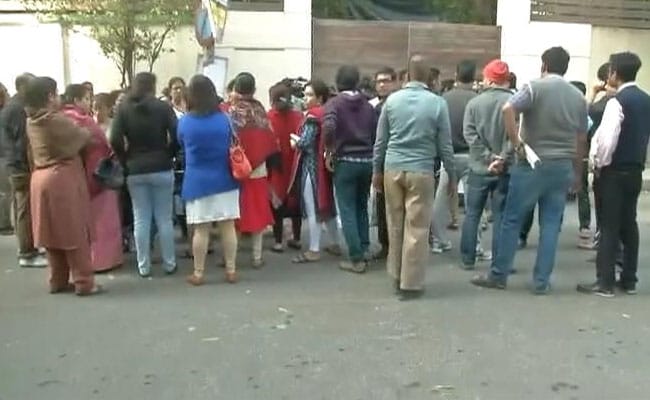 Kolkata:
At the prominent Kolkata school where two teachers were arrested for sexually assaulting a 4-year-old girl, angry parents of other students clashed with the police late last night. The parents protested this morning as well. The principal and several other teachers - who were stuck inside the school premises - were whisked away by the police after 1 am.
Dozens of parents demonstrated at GD Birla Education Centre demanding that the principal be arrested.
Two physical training teachers were arrested
last evening after they allegedly lured the girl into the school toilet by offering her chocolates and then sexually assaulted her.
The parents continued to protest despite the police trying to negotiate with them. After the principal and the teachers were taken out of the premises, there was a scuffle between a few police personnel and the parents. At least one person was escorted way with his face covered in black. "Why did the police take the side of the principal? On whose orders? She should have been arrested," a parent said.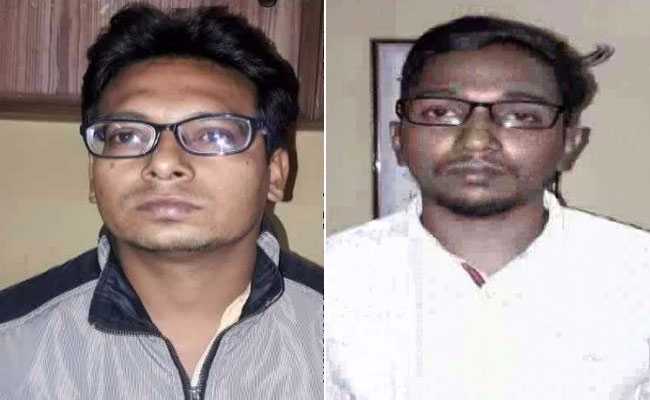 "
Dushtu
Sir" or "Bad Sir" is what the child reportedly said when she picked out the photo of the two teachers from among many others, according to police.
Parents alleged that there were no working security cameras installed
despite the fact that three years ago, a six-year-old girl in the same school was sexually assaulted allegedly by a school bus driver.
At around 6 this morning, a group of parents, including the father of the four-year-old, returned for a fresh round of protests at the school gate. Parent from other schools also showed up, so did teachers from colleges, all demanding that strict action be against the school.
S Nath, the school principal had said, "I can't say why the CCTV was not installed. We will do it by the end of this month," she said, adding, "We also need some time to find out what happened."
Bengal's opposition parties -the BJP and the Congress - also protested outside the police station on Friday.
West Bengal Education Minister Partha Chatterjee said that he is looking into the incident with "utmost seriousness".
"I have no words to condemn the incident. Strongest punishment should be given to those responsible for the incident," he said.
The child welfare committee has been asked to visit the school and the hospital where the four-year-old is admitted.
According to sources, the school is unlikely to re-open on Monday because parents want the CCTV installed first.