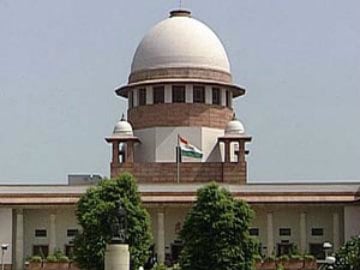 New Delhi:
The Supreme Court, while hearing a petition on deciding the custody of a child, directed the father to bring his four-year-old daughter to the Court with these stinging words, "Your child is not a shuttlecock to be tossed between the father and mother.''
A bench headed by the Chief Justice of India, R M Lodha made this remark today during the hearing on a petition filed by the parents challenging the Madras High Court's order directing the father to take custody of the child for four days in a week. The child could spend the remaining three days in a week with her mother, the High Court had mandated.
The Court found fault with the High Court order, and said, "This order has to be corrected and the child can't be put to pain like this.''
The child's mother and father hail from Tamil Nadu, but have been living separately. The High Court order was unacceptable to them too.
While the mother is represented in the Supreme Court by senior advocate Nalini Chidambaram, wife of former Union Finance Minister P Chidambaram, the father has fielded senior Congress leader Abhishek Manu Singhvi as his lawyer.
As the father and mother traded charges in infidelity in today's hearing, the bench directed the child to be brought before it on Monday. It also asked advocates V Mohana and Madhavi Diwan to speak to the child to find out about her preference - whether she would like to stay with her mother, or her father.