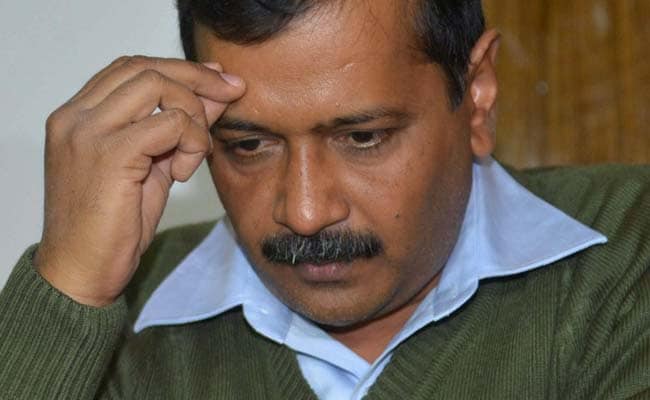 NEW DELHI:
Inching closer to Delhi Chief Minister Arvind Kejriwal in the water tanker scandal, the national capital's anti-corruption branch on Wednesday questioned the AAP leader's long-time aide Bibhav Kumar in the case. The interrogation comes days after sacked water minister Kapil Mishra accused Mr Kejriwal's office of sitting on the inquiry report for about 10 months to stall the probe.
In one of his first outbursts after his dismissal was announced on Twitter, Mr Mishra accused the Chief Minister of
sitting on the report of the fact-finding inquiry report
set up by the AAP government. Bibhav Kumar was one of the two aides named by Mr Mishra for influencing the inquiry and stalling action against the Congress' Sheila Dikshit. He had repeated the charges to the ACB also, which quickly issued notice to Bihav Kumar.
"He (Bibhav ) arrived at 11.30 am for the questioning at the ACB office. His questioning is currently underway," an anti-corruption branch officer said, adding that Kumar had also been asked to bring some files for scrutiny.
ACB officials had declared right at the beginning of the case that Mr Kejriwal and his predecessor Sheila Dikshit too would be questioned in this case. It hasn't summoned the Chief Minister yet. But
Ms Dikshit was examined last year
, weeks after she was named as the
Congress' chief ministerial candidate for the Uttar Pradesh assembly elections
.
AAP leaders expect the central government agencies - ACB reports to the Lieutenant Governor - to try to reach Mr Kejriwal, one way or the other. Mr Kejriwal's principal secretary Rajendra Kumar was
earlier charged with corruption by the CBI
and arrested.
That there could be a scam in the water tanker business was a concept floated by the Aam Aadmi Party during the assembly elections. The allegation was that much of the water shortage in several parts of the capital was artificial; created so that the business of supplying water through tankers could flourish. The fact-finding team led by a Delhi Jal Board
had estimated the scam was worth 400 crore rupees
in 2015.
AAP leader Ashutosh had earlier pointed out that the Delhi government's decision to hold back the inquiry report had to be seen in context of the
the tug-of-war between the Centre and the Delhi government,
over the anti-corruption bureau and continuing efforts to scuttle every initiative taken by the elected government.
As water minister,
Mr Mishra too had been summoned by the anti-corruption officers
in July last year in the same case on the BJP's complaint. He had then called it a world record, that
individuals exposing corruption
rather than the perpetrators were being interrogated. He had then
demanded that cases be registered
against then Lieutenant Governor Najeeb Jung and ACB chief Mukesh Meena on the same grounds.