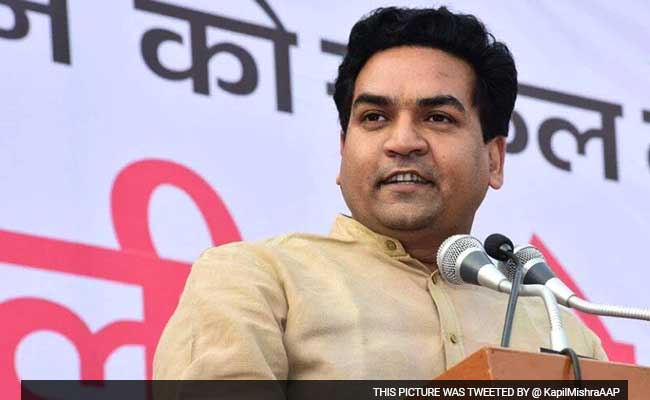 New Delhi:
Delhi Water Minister Kapil Mishra today sought a FIR against Lieutenant Governor Najeeb Jung and Anti-Corruption Branch (ACB) chief MK Meena on charges of delaying action against former chief minister Sheila Dikshit in four corruption cases.
The Aam Aadmi Party (AAP) leader said four FIRs were filed against Ms Dikshit on corruption charges more than two years ago but no progress had been made in the cases.
"I sent a letter to the ACB (Anti-Corruption Branch) yesterday (Tuesday) to file an FIR against its chief (Meena) and Jung for delaying action against Dikshit.
"They filed an FIR against (Chief Minister Arvind) Kejriwal for delaying the tanker scam file for 10 months. So an FIR can be filed on the same legal principles (against Jung and Meena)," he said.
Mr Mishra alleged that the ACB was trying to save Ms Dikshit by sending an "application letter" to her to appear for questioning in the water meter scam.
"I am a complainant in the case. I have been asked to appear before the ACB under Section 160 of the CrPC (Code of Criminal Procedure).
"But Dikshit, who is an accused, has not been sent a notice under any section of the CrPC. Rather, the ACB has asked her to give a date and place for questioning. This is not a notice but an application letter.
"It means that even before starting investigations, the ACB has given a clean chit to Dikshit. If Meena doesn't know how to send a notice, he should resign. Or, is there pressure on him not to touch Dikshit?"
The ACB has summoned Ms Dikshit for questioning in an alleged scam connected to manipulating the tender process and favouring only one company selling water meters.
According to Mr Mishra's complaint, 2.5 lakh water meters were to be bought by the Delhi Jal Board.
According to the rules, one company could be awarded a tender for 1.5 lakh meters while a new tender had to be floated for the supply of another one lakh meters.
However, Mr Mishra's complaint said, Ms Dikshit awarded the entire contract to one company.
In addition, two other contracts to provide one lakh additional meters were also provided to the company, the AAP leader said.