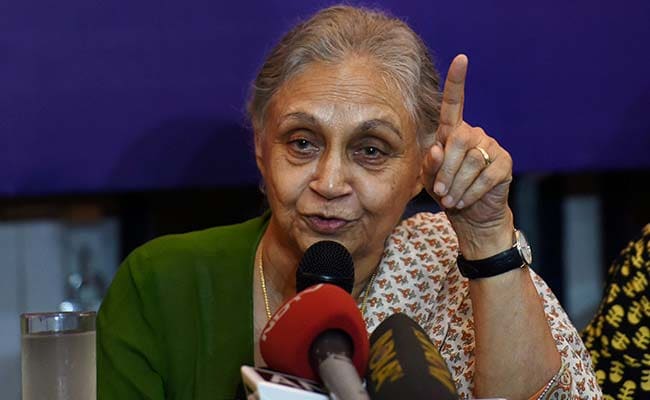 Allahabad:
Former Delhi Chief Minister Sheila Dikshit today claimed that the 'tanker scam' was a "politically motivated conspiracy" aimed at derailing her poll campaign in Uttar Pradesh where the Congress has named her the Chief Ministerial candidate for the upcoming assembly elections.
"The so-called tanker scam is a politically motivated conspiracy. It is clear from the timing. The matter has been raised at a time when I am busy with the party's poll campaign in UP," she said.
The tanker scam pertains to alleged irregularities in purchase of stainless steel water tanker by Delhi Jal Board during Ms Dikshit's tenure as Delhi Chief Minister.
"Even the ruling Aam Aadmi Party in Delhi, which is making so much of noise over alleged irregularities, cannot say that there was any compromise on quality since all the tankers purchased during my tenure are in use," Ms Dikshit added.
Flanked by senior leaders like the party's campaign committee chief for UP Sanjay Singh and lawmaker, former state president Rita Bahuguna Joshi, Ms Dikshit was addressing a press conference before flagging off a number of vehicles carrying relief material for flood-affected districts of the state.
Replying to a query, she said "there is no doubt that not just party workers but even common people feel energised in the presence of Priyanka Gandhi."
"But we must respect her right to take a decision on when and where to join the party's campaign in UP," she said.