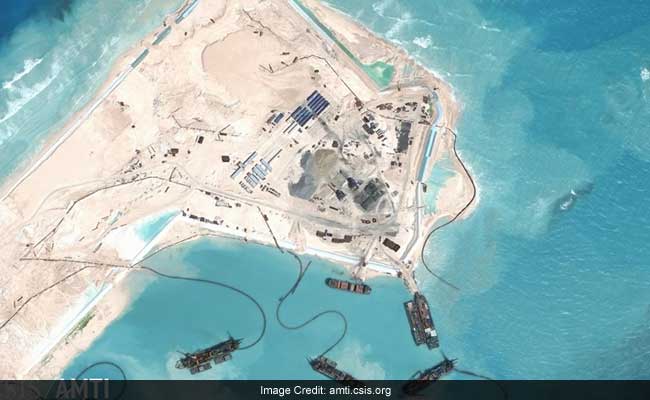 New Delhi:
Following an international arbitration tribunal's ruling against China on the South China Sea issue, India on Thursday said that it is not in favour of or against any country as it is a matter of law.
"For us, this is not an issue of being in favour or against any particular country," External Affairs Ministry spokesperson said in his weekly media briefing in Delhi in response to a question on the Chinese envoys remarks that India's statement on the matter was not much different from China's position
"It is not a matter of politics, it is a matter of law. Ours is a principled position, deriving from India being a state party to the Unclos (UN Convention on the Law of the Seas)," Mr Swarup said.
"As a state party, we believe that all Parties should show utmost respect to the Unclos which establishes the international legal order of the seas and oceans."
The international arbitration tribunal on Tuesday ruled against China's claims to rights in the South China Sea, backing a case brought in by the Philippines.
"There was no legal basis for China to claim historic rights to resources within the sea areas falling within the 'nine-dash line'," the Permanent Court of Arbitration said, referring to a demarcation line on a 1947 map of the sea.
The tribunal said China had violated the Philippines' sovereign rights and had caused "severe harm to the coral reef environment" by building artificial islands.
China has placed runways and radar facilities on new islets in the disputed Sea, built by piling huge amounts of sand onto reefs.
The South China Sea is a resource-rich strategic waterway through which more than $5 trillion worth of world trade is shipped each year.
The Philippines, which brought the dispute to the tribunal in 2013, welcomed the ruling, while China has reacted angrily to reject the award.
China claims almost all of the South China Sea, including reefs and islands also claimed by others.
China has said it has historic rights over the resource-rich sea and declared that the tribunal award "is null and void and has no binding force. China neither accepts nor recognises it".