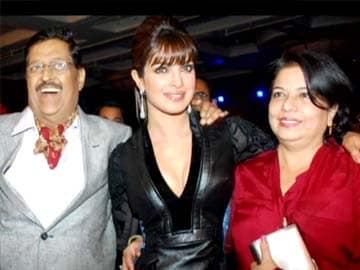 Mumbai:
A road in Mumbai will be named after Lieutenant Colonel Dr Ashok Chopra, actress Priyanka Chopra's father, who died a year ago of cancer.
The road, in suburban Andheri, will be named in his honour at a function presided over by Shiv Sena chief Uddhav Thackeray.
"It was a very special moment for me when I got to know that a road is being named after my father. It was a very emotional moment. My father worked tirelessly and quietly with many communities and the fact that he is being honoured feels really good," Priyanka told NDTV.
Under Section 327 (1) (a) of the BMC Act, 1888, the Municipal Commissioner, with the permission of the House, can name a road, lane, gully or a chowk after a specific person.
The process of naming or renaming a road usually starts with a recommendation or request with the local councillor. The family/individual/group -- seeking the renaming of the road -- has to approach the councillor, who then takes the proposal to the Ward Committee in the area.
Once the Ward Committee approves the proposal, it is sent to the Works Committee, which then forwards it to the Corporation (House), where it gets a final approval.
A BMC official told NDTV, "In this case, Priyanka Chopra's family and members of her residential society approached the local councillor and the due process was followed."