Jammu:
75-year-old Vimla Devi's long wait has finally come to an end. Her family of 10 crossed into Jammu and Kashmir from Pakistan-occupied Kashmir during the Partition. Since then, they have been living in a two-room house allotted by the government. 70 years later, she might finally have a home after receiving Rs 5.5 lakh as the first instalment of a financial package each family is getting from the government as a "one-time settlement" for living in Jammu and Kashmir.
"My house was broken. When it rained we had to move out from the house. There was no place to sit inside. Now I will construct a new house and the money will help for marrying my children," said Vimla Devi.
Seventy years after they came to India, refugees from Pakistan-occupied Kashmir or PoK are getting a financial package to "settle down" in Jammu and Kashmir.
But the move is being seen by some as an attempt by the BJP to consolidate its vote bank. The party says it has emerged as the saviour of refugees but the opposition says the BJP has betrayed refugees, doling out a meagre handout to some.
Just 3 km away from Vimla Devi's house, at a colony of refugees from West Pakistan, there is disappointment. West Pakistani refugees were also promised a similar package, but the money hasn't been disbursed yet.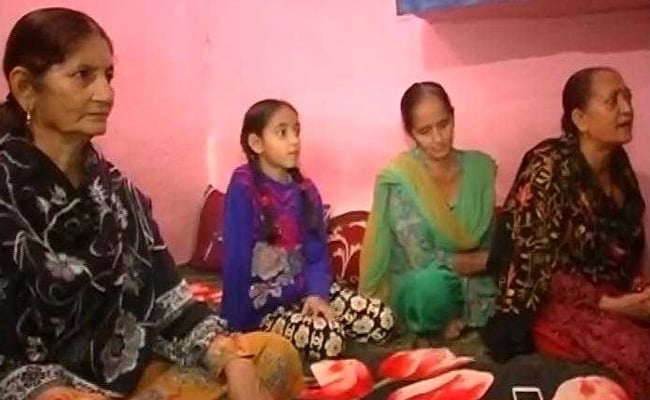 There are 32,000 PoK refugee families and 20,000 West Pakistani refugee families living in Jammu and Kashmir. The PoK refugees have the right to vote for the assembly elections and parliamentary elections but the West Pakistani refugees can only vote for the parliamentary elections.
"We are facing lot of difficulties. Our children don't have jobs. We are just waiting that we will get the money. So that our children can at least do some business to secure a future for themselves. But so far we haven't got any money," said Sunita Devi, a West Pakistani Refugee.
The BJP says it has emerged as the major supporter of refugees by sanctioning one-time settlement package of Rs 2,000 crore but the opposition says a recommendation for allocation of Rs 9,025 crore for refugees was made during the Congress-led UPA government.
"No political party has turned its attention towards refugees. For 70 years, the other parties only indulged in scams," said Sat Sharma, state BJP president.
"We had got this passed in the cabinet in our time. So Government of India had to do it. The Government of India hasn't done any favours to the displaced people," said Shyam Lal Sharma, Congress leader.