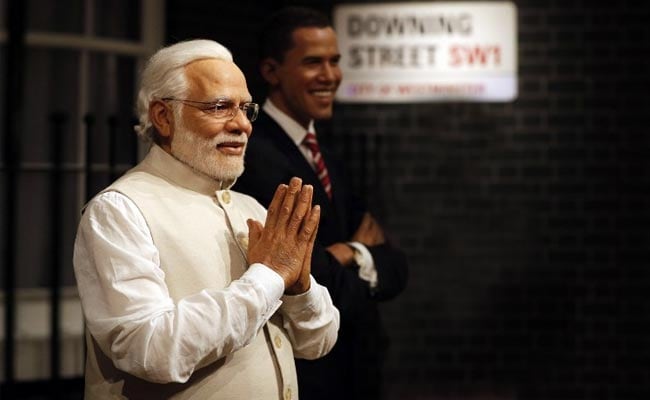 London:
Prime Minister Narendra Modi today took his place alongside other world leaders at the Madame Tussauds wax museum in London.
PM Modi's new wax figure arrived at the Baker Street attraction fresh from Delhi, where Prime Minister Modi had a private viewing of his wax statue last week.
The statue is featured in the Madame Tussauds' popular "World Leaders" enclosure alongside Barack Obama, David Cameron, Angela Merkel and Francoise Hollande, as well as leaders of the past including Mahatma Gandhi and Winston Churchill.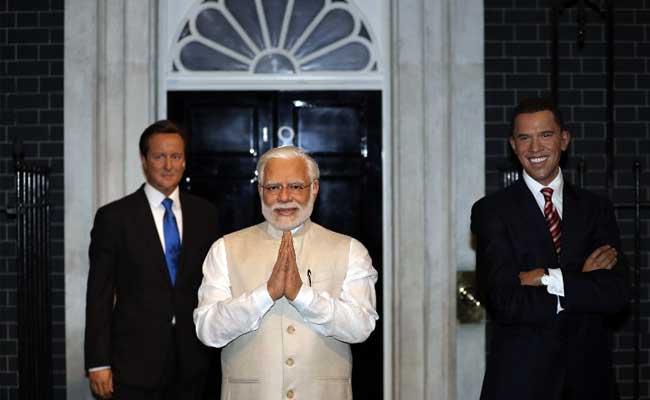 Prime Minister Modi was closely involved in the creation of his wax statue and was delighted with the final results, declaring that the Madame Tussauds team are "exceptional at what they do".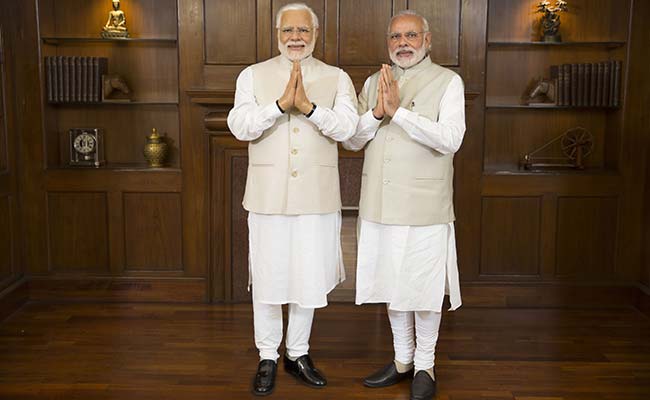 General Manager of Madame Tussauds London, Edward Fuller, said: "We are delighted that Prime Minister Modi was able to see this very figure in India last week, and to welcome him to Madame Tussauds London today."
"It's wonderful that our visitors now have the chance to get up close to such an influential leader, who is the source of so much public interest," he said.
"It's not every day that you get to stand alongside the statesmen and women who are shaping our world. We think guests will relish the chance to rub shoulders with Prime Minister Modi," he stated.
PM Modi's figure is dressed in his signature Kurta in cream colour, with a jacket, and he is featured in a traditional pose making a namaste gesture.
London's figure is one of four created of the statesman, with the other three taking up residence at Madame Tussauds attractions in Singapore, Hong Kong and Bangkok.
It took a team of talented artists four months and 150,000 pounds to create the wax statues.