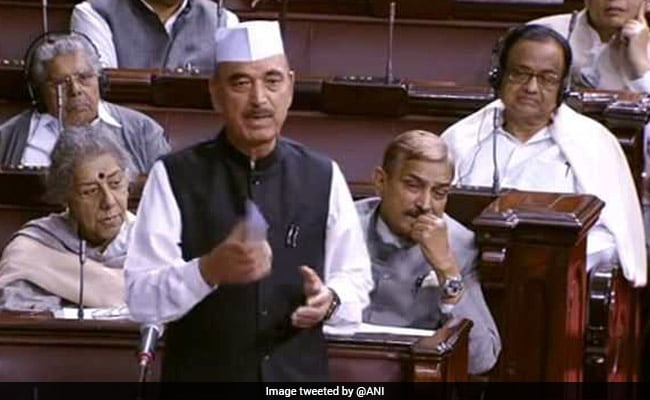 New Delhi:
Today is the fourth day of the on-going Parliament session. Both Houses of Parliament were expected to discuss the Motion of thanks on the President's Address on Monday. The Lok Sabha assembled for the first time after Finance Minister Arun Jaitley tabled the Union Budget. The
Lok Sabha was adjourned
for the day after paying tributes to BJP member Hukum Singh, who died on Saturday,
Rajya Sabha
was adjourned till 2 pm following protests by Opposition members.
Here are the highlights of the Budget Session Of Parliament:
Ghulam Nabi Azad criticises the BJP government over security, policies for women

Ghulam Nabi Azad said that the Beti Bacchao Beti Padhaao scheme was earlier there in 161 districts, now gone up to 600 districts. The budget allocated earlier for this was Rs 200 crore and it should have gone up to Rs 800 crore, but in reality, has only Rs 80 crore allocated to it in the budget, said Mr Azad.

He also took the government to task over news of increasing rape and harassment against women. He said minors were being raped everyday and questioned the government reponse to the crimes.

Mr Azad claimed the UPA government was sensitive enough to bring a strict law in place during the Nirbhaya case and said the current BJP government was not doing the same.