Highlights
8-year-old was gang-raped and murdered in Jammu and Kashmir's Kathua
Incident sparked huge outrage, opposition targets government
Maneka Gandhi said "deeply, deeply" disturbed, will propose change in law
New Delhi:
Amid nationwide
grief and anger
over the
gang-rape and murder
of an eight-year-old
girl in Jammu
and Kashmir's Kathua, there is a move to change the law for sexual crimes against children to bring in the
death penalty for child rape
. Union Minister Maneka Gandhi declared it in a video message in which she said she was "deeply, deeply" disturbed by the
Kathua rape case
.
Maneka Gandhi said her Women and Child Development Ministry would move a cabinet note on Monday to amend POCSO, the Protection of Children Against Sexual Offences Act.
"I have been deeply, deeply disturbed by the rape case in Kathua and all the recent rape cases that have happened on children. I and the ministry intend to bring an amendment to the POCSO Act asking for the death penalty for rape on children below 12 years," said Maneka Gandhi in a video posted on YouTube.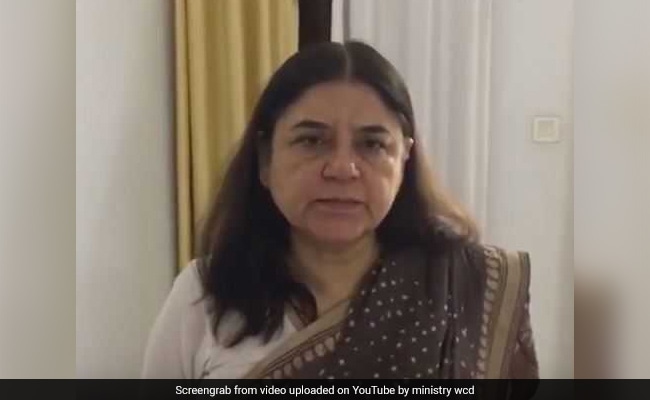 The
little girl
was kidnapped
on January 10
, raped again and again and killed by a group of men whose motive was to drive her nomadic Bakerwal community out of the Rassana area of Kathua. The police say she was kept sedated and without food the entire time. Before she was strangled, one of the men,
a police officer
, insisted on raping her one more time.
Eight men have been arrested but Hindu groups have rushed to their defence; those arrested are Hindu and the girl's Bakerwal community is Muslim.
Local leaders of the BJP - including two state ministers - and a lawyers' group linked to the Congress campaigned against the arrests. The central leadership of both parties remained silent.
But grisly details of the crime and the horror inflicted on the child described in a police chargesheet submitted in court have dramatically shifted the narrative, three months on.
Yesterday,
union minister VK Singh
became the first central voice from the ruling BJP to call for justice for the murdered girl. Later, Congress president Rahul Gandhi also tweeted and held a midnight march.
Celebrities
, sportsmen and
thousands others
have expressed anguish at the crime and called for toughest action.