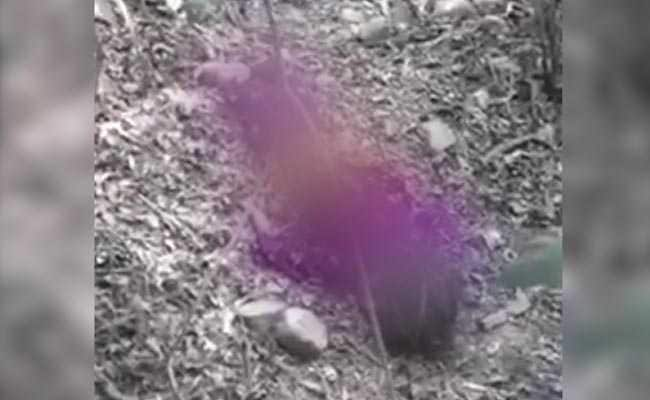 Srinagar:
At an isolated two-room house in the middle of a dense forest in Jammu and Kashmir's Kathua district, a traumatized nomad family is struggling to come to terms with the gruesome murder of their only child. Their eight-year-old daughter was found dead a week after she went missing. The family says the little girl was abducted, held captive for a week and raped before she was murdered. The police say they are waiting for the post-mortem report before commenting on motive behind the murder.
"Local guys are involved. There is no outsider. She was murdered, the girl was raped. She was raped," said the maternal uncle of the girl.
The girl's 40-year-old mother too believes the murderer is someone in the neighbourhood.
"Someone in the village abducted her. Otherwise how did she disappear? Someone from the village is involved," she said.
The nomad girl had gone missing on January 10. The family says they couldn't trace her after searching the entire area. On Wednesday, the body was found deep inside bushes - more than a kilometre from her home. There were serious injuries on her face and the body.
"Youth in the village abducted her and the family is scared to speak against them because they fear that they may be driven out of the village," said a relative, adding, "If a little girl is not safe, how is any woman safe here."
In the state assembly, the opposition staged a walkout over the murder of the girl. They alleged that the police didn't make efforts to trace her and demanded action against the local police. Chief Minister Mehbooba Mufti has promised action against culprits.
"Outraged by the heinous incident in which a young Bakerwal girl has lost her life. Incidents like this will be investigated expeditiously & the guilty will be punished," Ms Mufti tweeted.
The police have constituted a Special Investigation Team to probe the incident. The state women's commission chairperson Nayeema Ahmad Mehjoor visited the family and said even as they will wait for medical report, prima facie suggest a case of rape and murder.
"They are quite sure that she was molested and raped. Body was taken to the hospital and we are waiting for medical report," said Ms Mehjoor.