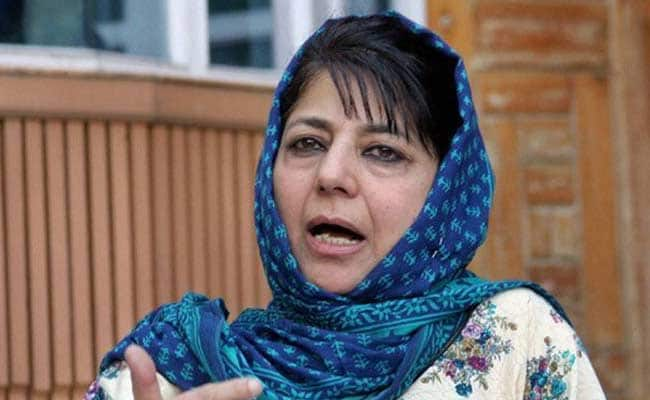 Jammu:
Amid nationwide horror over chilling details of the gang-rape and murder of an 8-year-old girl from Jammu and Kashmir's Kathua, Chief Minister Mehbooba Mufti said on Thursday that the state will bring in a law that would make death penalty mandatory for those who rape minors. The chief minister said she would not let what happened with the little girl repeat with any other child.
"We will never ever let another child suffer this way. We will bring a new law that will make the death penalty mandatory for those who rape minors, so that [the] little [girl]'s case becomes the last," Ms Mufti tweeted.
Calling it a crime whose "brutal savagery has shamed humanity", Ms Mufti assured people that she stands committed to ensuring justice for the girl and seeking exemplary punishment for the guilty.
The 8-year-old was kidnapped when she was grazing horses near her home on January 10, kept sedated and gang-raped repeatedly for days by a group that included police officers. She was drugged and not given food the entire time. Just before her head was bashed in with a rock, one of the police officers asked the killer to wait so he could rape the child one more time, according to the police charge-sheet submitted in court.
Among the eight arrested men is a retired revenue department official who planned the crime to instill fear among the Bakherwal nomads - the 8-year-old was one of them - and drive them out of the Rassana area. They were a small group of Muslim families living in a Hindu-dominated area.
​The child's mutilated body was found in the forests on January 17. As her community demanded action, two policemen tried to help the accused by manipulating the evidence. Her family and relatives were not allowed to bury her body in what they believed was their land, by Hindu families.
(With inputs from IANS)