Highlights
Freshers in analytics are paid well above other industries, a report said
Starting salaries in Tier 1 cities beat those offered in Tier 2 cities
Mumbai was the most well paying city while Kolkata was the lowest
Keeping up to date with current job demands in the fast-changing IT job market is quite a challenge even for seasoned professionals. For college graduates beginning their career, the task can be nothing less than daunting as the skills required by employers and clients keep changing while automation in repetitive tasks is being increasingly adopted. According to an AnalyticsVidhya report, companies will have a growing need for employees skilled in machine learning. Industry experts also predict that by 2020, servers would be running data analytics more than any other workload.
"Getting skilled in the big 3: Analytics, Big Data, and Machine Learning can get you hired at an incredible pay package," the report said, adding that freshers in analytics are paid well above other industries, with an average pay package of Rs. 6.4 lakh per annum," AnalyticsVidhya a forum of analytics professionals in India. said.
A fresher's starting salary can be influenced not only by his or her field of specialisation but also the geographical location of the job.
The starting salaries in Tier 1 cities beat those offered in Tier 2 cities by a huge margin, the report noted, adding that while this gap reduces in jobs with three plus years of experience.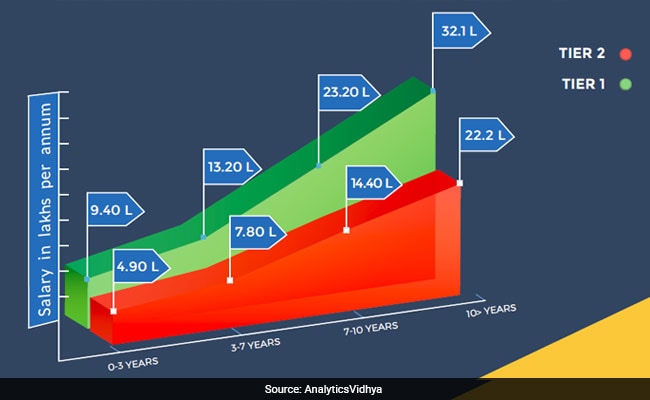 Mumbai came in as the most well-paying city for freshers for IT and analytics jobs while Delhi NCR beat Bangalore by a slight margin when it comes to starting salaries. The report said that Chennai offers a higher average pay than Hyderabad, Pune and Kolkata.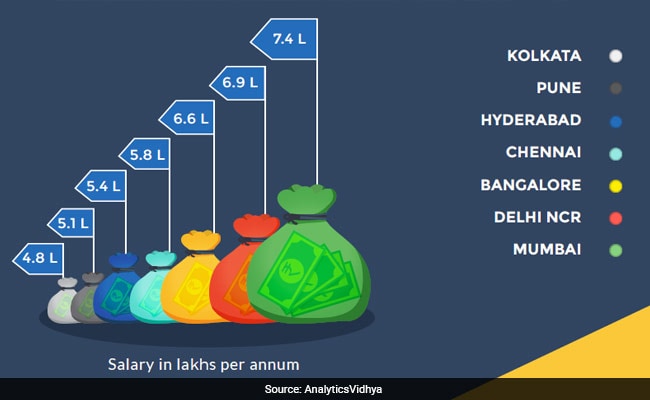 Get Breaking news, live coverage, and Latest News from India and around the world on NDTV.com. Catch all the Live TV action on NDTV 24x7 and NDTV India. Like us on Facebook or follow us on Twitter and Instagram for latest news and live news updates.