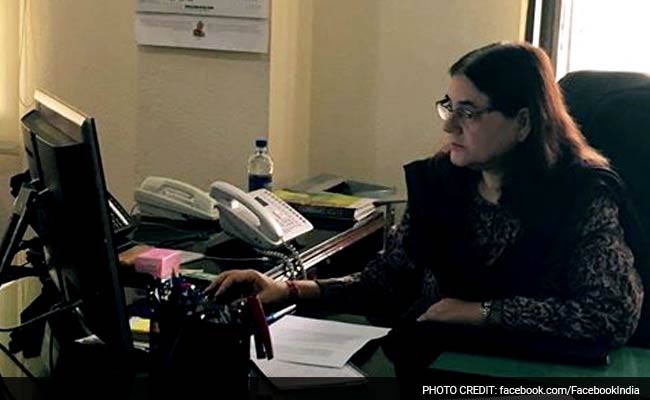 New Delhi:
She doesn't give interviews too often, but when union minister Maneka Gandhi logged on to Facebook to answer questions today, the session was long and free-wheeling enough to include controversial comments that had her trending on Twitter.
Ms Gandhi, the Minister for Women and Child Welfare Development declared in her first answer that "all violence is male-generated" - many objected, using the headline-making case of Indrani Mukerjea, the former media executive accused of killing her daughter.
Ms Gandhi didn't limit herself to the 30 minutes allotted for the chat.
She described the alleged rape of two Nepalese maids by a Saudi Arabian diplomat in Gurgaon in Haryana as an "eye-opener" and added that the central government would see what safeguards could be put in place to prevent such incidents in future.
On the education system in the country, Ms Gandhi, who is also an animal rights activist, said, "I think education should be more gender sensitive and certainly animal sensitive," adding, that "India needs a new school every seven minutes." She said she supports the reservation of seats for economically weak children in school, but gave an ambiguous stance on the reservation of seats for women in Parliament. "I have my own opinion about it. While such a bill (with a few modifications) is important, I do not see it listed for Parliament in the near future," she said.
The sister-in-law of Congress President Sonia Gandhi displayed a sense of humour in the interaction when she answered a question from someone called Varun Gandhi by saying - "This sounds like a familiar name!" (her son, Varun, is a parliamentarian from Uttar Pradesh). Her advice to someone who complained about being chased by stray dogs was pithy: "find a tree''.