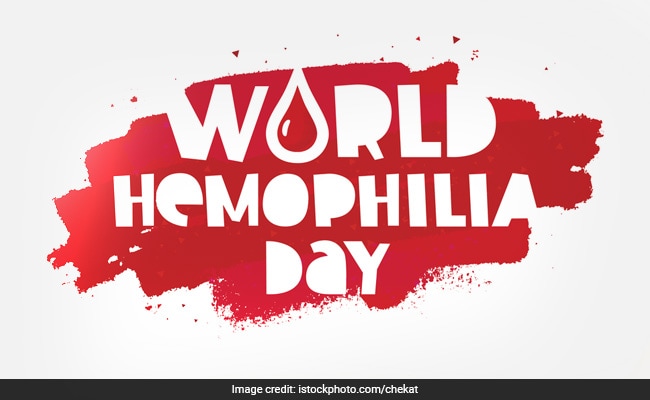 World Heritage Site Qutub Minar, in the heart of Delhi, was lit up red on Monday night to mark the World Haemophilia Day, which is observed on 17th April every year by the World Federation of Haemophilia (WFH). The monument will continue to be red on Tuesday night as well. The aim is to spread awareness around hemophilia along with other inherited bleeding disorders. This year's theme is "Sharing Knowledge Makes Us Stronger." With this theme, the global bleeding disorders community focuses on the importance of sharing knowledge.
What Is Hemophilia?
Hemophilia is a genetic disease where one's body is unable to make blood clots, this leads to longer-than-normal bleeding due to absent or deficient clotting factor in the blood. There are a little over 18,000 hemophiliacs registered with the Haemophilia Federation of India. Hemophilia A is more common than hemophilia B. For the ones with mild hemophilia, blood does not clot automatically when they are injured or during a surgery, leading to excessive bleeding. Whereas, the ones with severe hemophilia, they can start bleeding spontaneously from their joints, muscles or other body parts. Further symptoms may include, swelling, pain and stiffness, an ache or problems is using the muscle or joint. Continuous bleeding into a joint may also cause arthritis.
Foods That May Help Control Hemophilia
It is important for the people suffering with hemophilia to maintain normal blood volume and blood cell production in their body. Therefore, they need to make sure that the intake of their food should be suitable to their condition. Consultant Nutritionist Dr. Rupali Datta suggests to eat a well balanced diet, which helps maintain good nutritional status and prevents weight gain. "Add food to your diet that is rich in iron, it helps in the formation of hemoglobin in our body. Moreover, adding foods that are rich in vitamin K and calcium will support platelet formation and blood clotting. Also, consider adding vitamin C-rich foods that are helpful in collagen formation, which heal the wounds, and B vitamins help in production of new blood cells. Therefore, colour your plate with seasonal fruits and vegetables, eat food that are rich in proteins and good fats. Also, choose whole grain cereals that help digestive health by providing fibre." The main nutrients involved in red blood cell production are iron, protein, copper, vitamin C, vitamin B12, vitamin B6 and folic acid. Here's a list of food that people with haemophilia can include in their diet regularly:
Vitamins B (dry milk, bananas, brewer's yeast, peas, corn, orange juice, peanut butter egg yolks, meats, poultry, fish, fermented cheese, whole grains, soybeans): All the eight B vitamins are rich in riboflavin and niacin and help to produce red blood cells in our body.
Vitamin K (spinach, broccoli, turnip greens, cabbage, asparagus, dark green lettuce, oats, bran, alfalfa, canola, olive oils, green tea): Vitamin K is known to produce prothrombin, which helps to prevent blood clotting, and glycogen, which may help to improve our liver function and blood clotting. Eating food rich in vitamin K is also good for controlling excessive bleeding.
Vitamin C (Brussels sprouts, strawberries, papaya, oranges, apples, kiwi fruit, spinach, blueberries, pineapple): Eating food rich in vitamin C may help improve blood clotting, and the production of collagen in our body. Collagen, if produced in good amount, may reduce the severity of bruising associated with haemophilia.
Iron (nuts, soy products, grains, meat, poultry, fish, vegetables and legumes): Eating iron-rich food helps in forming haemoglobin in our body.
Calcium (tofu, yogurt, figs, broccoli, kale, dandelion greens, milk, cheese, ice cream, soy milk, asparagus): Foods that are rich in calcium support platelet formation and blood clotting; moreover, they may help to prevent excessive wound bleeding.