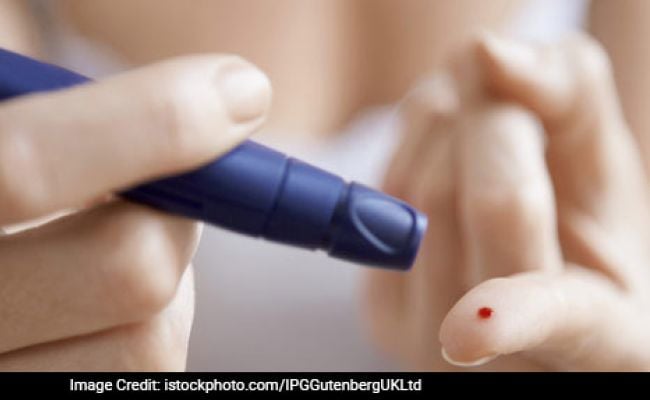 Highlights
In order to regulate diabetes, one has to ensure a proper diet
Glycemic index is a way of measuring carbohydrate-containing foods
It is imperative to include foods that are low on glycemic index
In order to regulate diabetes, ensuring a balance between regular exercise and
healthy diet
is key. Diabetics are advised to consume a diet with low carbohydrate content, considering it may spike blood sugar levels in the body. It is imperative to wisely include low glycemic index foods which can help controlling these spikes. Glycemic Index is a rating system for foods that contain carbohydrates. Foods containing carbohydrates include breads, cereals, rice, pasta, grains, fruits and certain vegetables like potato, sweet potato and corn. On this
World Diabetes Day
, we tell you why foods with low glycemic index are great for diabetics.
World Diabetes Day 2017: What is glycemic index?
Glycemic index is a way of measuring or rating carbohydrate-containing foods and their impact on the blood sugar levels. Basically, instead of counting the total amount of carbohydrates in foods in their unconsumed state, GI measures the actual impact on the blood sugar. In the past few decades, low GI diets have been closely associated with decreased risk of cardiovascular diseases, type-2 diabetes, stroke, depression, chronic kidney disease, et al. Considering this fact and its potential health benefits, it is generally advisable to stick with whole, natural foods that are low on GI.

World Diabetes Day 2017: Why should you eat foods with low glycemic index?
It is imperative to include foods that are low on glycemic index as these foods digest and absorb slowly in the body, causing a gradual increase in the blood glucose. High GI foods may quickly spike your blood glucose levels, which may cause your body to function abruptly.
Glycemic index has a scale of 1-100 that measures how quickly and how much quantity of food has spiked blood glucose levels; the higher the number, the higher the GI. As these foods control your blood sugar levels, they regulate your hunger pangs and eating habits.
Foods that raise blood glucose levels quickly are high- they are rated 70 or more.
Foods that raise blood glucose levels moderately are medium- they are rated 56 to 69.
Foods that raise blood glucose levels sugar slowly are low- they are rated 55 or less.

World Diabetes Day 2017: Here's how to choose low GI foods over high GI foods
Try and avoid processed foods as they have a high glycemic index, therefore, try switching from white rice to brown rice.
Choose high fiber foods that take longer to digest and raise blood glucose levels gradually. These foods may include broccoli, lentils, peas, oats, legumes, barley, et al.
Eat measured portions of high GI foods as this will help you in understanding the limit. Refer to your dietitian who can tell you what to eat when.
Combine low GI foods with high GI foods as they will help counter the effect of the high glycemic foods, so your blood sugar level will rise slowly. For instance, if you are having baked potatoes, add a small amount of olive oil, which is a low GI food.

If you have any confusion about how to plan your diet accordingly, always choose to refer to a doctor. This World Diabetes Day, choose to stay healthy and manage diabetes well.