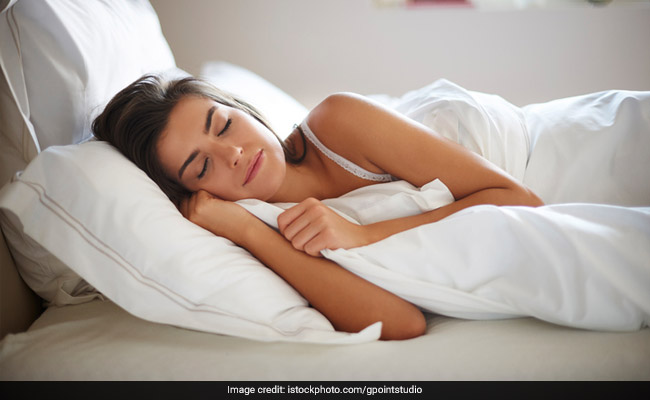 Highlights
Sleep deprivation may not be healthy
Sleep deprivation has been linked with long term health hazards
People should sleep for at least seven hours every night
Many experts have revealed why sleep deprivation may not be healthy; it may be serious than just a groggy state of mind. According to the book released by Matthew Walker, the director at University of California, Berkeley's Center for Human Sleep Science, sleep deprivation affects every aspect of our biology and is a widespread problem in the modern world. Sleep deprivation has been linked with long term health hazards like cancer, diabetes and Alzheimer's disease. It is recommended that people should sleep for at least seven hours every night. Anything less than seven hours is considered as sleep deprivation.
Getting a full eight hours sleep is increasing becoming a difficult task considering the fast paced lives the modern society is leading. A host of modern life, including electric lights, television and longer commutes have contributed to sleep deprivation. Matthew Walker states, "No one wants to give up time with their family or entertainment, so they give up sleep instead."
If you have been experiencing some sleep disorders, a little change in your lifestyle and eating habits may bring positive effects on your sleep. Here are some sleep inducing foods that you must add in your daily diet.
1. Banana
Bananas can help bring a satisfying sleep as they contain good amounts of magnesium and potassium- both of which are known to be muscle relaxants. They are also packed with good carbohydrates that make you feel sleepy.
2. Flaxseeds
Flaxseeds are an excellent source of omega-3 fatty acids, magnesium and tryptophan. Magnesium is a muscles relaxant, tryptophan helps in releasing serotonin, the pleasure hormone and omega-3 fatty acids are known to reduce instances of anxiety and depression.
3. Almonds
Almonds are dense with magnesium that will help you catch more quality sleep. Besides this, they help in regulating your blood sugar levels while sleeping.
4. Warm Milk
Milk is a known sleep supporter, as it contains tryptophan, an amino acid that converts into serotonin. Serotonin is known to induce calming effects in the brain.
Eat these foods at least 45 minutes to an hour before bedtime. Moreover, a head massage or soaking your feet in hot water for a couple of minutes helps to relax nerves and muscles.