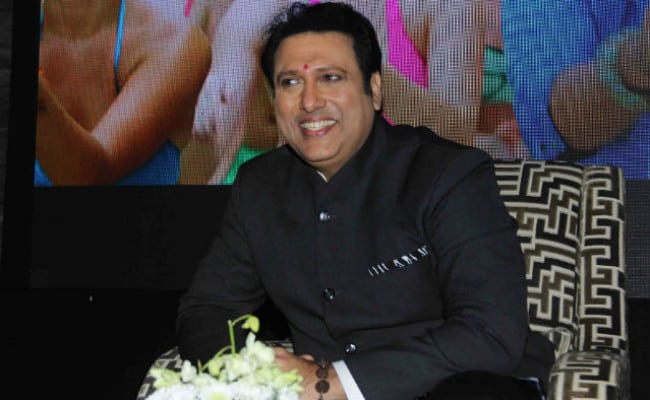 Highlights
"He has a double role," said Pahlaj Nihalani
"It is titled Rangeela Raja," he added
"It's an out-and-out comedy," he said
Mumbai:
Pahlaj Nihalani, the former CFBC chairperson who had a controversial tenure, is back into the role of a filmmaker with his favourite
leading man Govinda
as they completed the
shooting of a new film
.
Giving details of the project Nihalani said: "It is titled
Rangeela Raja
and it's an out-and-out comedy. But comedy of a kind never attempted by Govinda before. Unlike the streetwise comic characters, Govinda is famous for, he plays a very sophisticated character in
Rangeela Raja
."
In the film shot in Karjat on the outskirts of Mumbai, Govinda has multiple roles.
Elaborating
on Govinda's part
, Nihalani said: "He has a double role. But he slips into four different characters. Audiences who have been waiting for Govinda's comeback will be very pleased to see what he has done in
Rangeela Raja
. It is almost like a rebirth of Govinda and I feel happy to be doing his comeback film."
It's been 31 years since Nihalani launched Govinda in
Ilzaam
.
"I feel
Govinda is starting all over again
with
Rangeela Raja
," he said, adding that "Govinda has never been more suave in any of his films".
Three debutante heroines are being introduced with Govinda in the film.
(Except for the headline, this story has not been edited by NDTV staff and is published from a syndicated feed.)