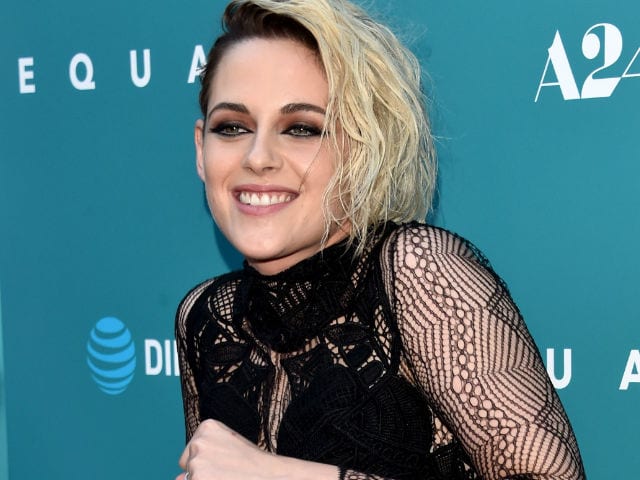 Highlights
Kristen's Equals co-star Nicholas Hoult is being considered for the role
Nicholas dismissed critics who say Bond should be a white male
He backed Kristen Stewart's idea of a female James Bond
Los Angeles:
Actress Kristen Stewart has come up with an idea for a
female James Bond
, something which her
Equals
co-star Nicholas Hoult backs. The 26-year-old actress would back Nicholas to take over from Daniel Craig as the iconic British spy, but he thinks she would be an equally good choice, reports eonline.com.
Dismissing critics who say Bond should be a white male, Nicholas said: "We will walk into the screen test and I will see you dressed in a tuxedo. I'll be like, 'Kristen, what are you doing here?' I'll just turn around and walk straight back out."
Kristen added: "What? Is this weird?"
The
Twilight
star even has an idea as to how a female Bond could be introduced.
"You start off as the Bond girl and then you think it's just the girlfriend and then you are like, 'She is actually (Bond)'. In the trailer, it is him and then (a) bait and switch," she said.
Meanwhile, despite being repeatedly linked with the iconic role, Nicholas, 26, believes he is "too young" for the part and is backing actor Idris Elba, 43, to be Daniel Craig's, 48, successor.
"I think I'm a little bit too young to be honest. He's like 30s or 40s. (Bond) was a hero growing up, I loved watching the films and I enjoyed Daniel Craig, but I don't think I'm really in the running for it. My vote would be for Idris Elba," he said.
It was recently claimed British Tom Hiddleston is the new favourite to play Bond and has already started working hard to bulk up for the role.
(Except for the headline, this story has not been edited by NDTV staff and is published from a syndicated feed.)