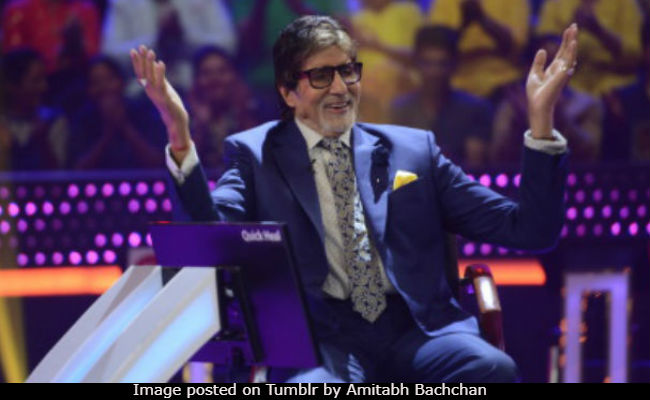 Highlights
Big B hosted two contestants on Monday's episode
Neha Namdev quits the show with Rs 25 lakhs
Shikhar Sehgal will continue to play on Tuesday's episode
New Delhi:
A new week arrives with a brand new episode of
Kaun Banega Crorepati 9
. On Monday Amitabh Bachchan kick started the show with Neha Namdev, a teacher from Rajasthan, on the Hot Seat. Neha became this week's first contestant and was escorted to the Hot Seat by Amitabh Bachchan. As the game started, Big B appeared rather impressed with Neha's efforts to reform the rural education system in Rajasthan and also with her smooth performance on the Hot Seat. Big B went on to say that Neha, a teacher from Rajasthan, stands as an example for all potential
Kaun Banega Crorepati
contestants!
Big B cheered on for Neha throughout the game with his signature words of encouragement: "
Bahut hi umda kheli aap
." Neha had a great start to the game and played without much difficulty till the question for Rs 12.5 lakhs. For the question worth quarter lakhs, she exhausted the two remaining of her Lifelines but with the help of her
jodidaar
-her brother - she did win the Rs 25 lakh bounty. Having run out of all her Lifeline, Neha decided to quit the game and go home with prize money of Rs 25 lakhs.
Here are some of the questions from Monday's episode. How many can you answer correctly?
"Jaane kya dikh jaye" is the tourism tagline of which state?
Which of these movies is India's official entry for Oscars 2018?
Among these, whose husband has never been the prime minister of India?
Which of these names is common to the rulers of the Maurya Dynasty and the Gupta Dynasty?
Which among the following pair of cricketers are not siblings?
Which of these National Parks was once the private ground for Suraj Mal, the Maharaja of Bharatpur, where he used to shoot ducks?
Which state of India is the only one to have an official state flag?
Who was the first woman nominated member of the Rajya Sabha?
Amitabh Bachchan will play with a new contestant, Shikhar Sehgal, on Tuesday.