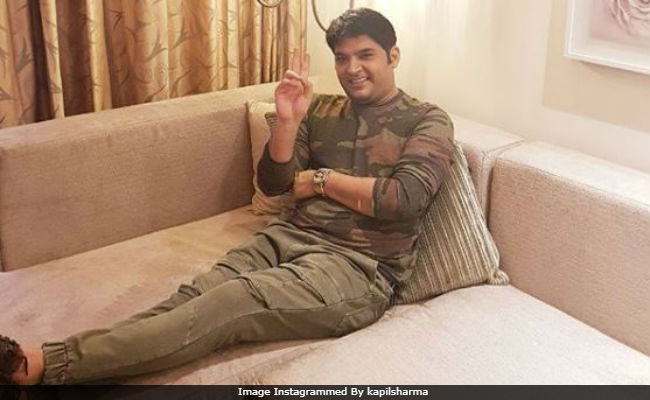 Highlights
"Whatever is happening currently is very upsetting," Kiku Sharda said
Shilpa Shinde had also released a statement on the controversy
Kapil Sharma's comeback show has been reportedly put on hold
New Delhi:
Comedian
Kapil Sharma, who has featured in the headlines for all the wrong reasons
for a while now, is reportedly battling depression currently. He failed to turn up for shoots, filed an extortion case against his previous show's creative directors and abused a journalist. Several abusive posts from his Twitter account also shocked the social media lat week. Later, Kapil Sharma clarified that his account was hacked. Kapil Sharma has received severe backlash from social media but, his frequent co-star Kiku Sharda, who is also a part of
Family Time With Kapil Sharma
said that the show's frontman 'needs some space' for himself and 'people should leave him alone.'
"Kapil Sharma is one of the most creative persons that we have in our industry. He is currently depressed and is not feeling well, the least we can do in this situation is to leave him alone. Whatever is happening currently is very upsetting. Those who are pointing at him and saying bad things about him are the same people whom he once entertained. He is the same person who has made the entire country laugh their lungs out and now he needs some space," Kiku Sharda told
TOI
.
His comeback show has been reportedly put on hold due to the comedian's no-show. Last weekend, no new episode of
Family Time With Kapil Sharma
was aired and h
e remained out of reach which was a 'major embarrassment'
for the makers of the show as well as the channel. Of the entire controversy, Kiku Sharda told
TOI
, "I am not at all justifying Kapil's abusive behaviour. I am only trying to say that when you know the person is depressed, you are still publishing negative stories about him and trying to break him. Why are you instigating him when you know his mental state? It looks as though people have an agenda."
Apart from Kiku Sharda,
Bigg Boss 11
winner
Shilpa Shinde also released a statement on the entire controversy
. "Let's give space to each other in this tough time and resolve the issues internally rather than resorting to social media," she wrote, adding that Neeti and Preeti Simoes, who were the creative directors of
The Kapil Sharma Show
(his previous show), are equally concerned about him. Kapil had filed an extortion case against Neeti and Preeti Simoes last week.
Shilpa Shinde has collaborated with Sunil Grover, Kapil Sharma's former co-star, for a new web show. Sunil and Kapil had a fight last year, after which, most of the
The Kapil Sharma Show
's actors left the show (apart from Kiku Sharda).
The Kapil Sharma Show
was taken off air due to low TRPs.
Meanwhile, Kapil Sharma, who remained silent over the entire controversy till now, recently
said that he 'knows what he's doing
.' He told
Bollywood Hungama
, "The people who want my career destroyed can spread whatever lies they want. I am okay with it. I am not new to people piggy riding on my success. Let them... as long as it gives them the satisfaction that they want. I know what I am doing."