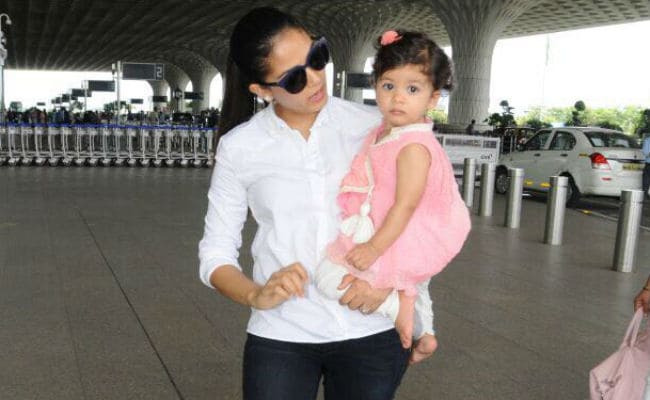 New Delhi:
Shahid Kapoor's baby daughter Misha has become a frequent flyer now. The little one is almost always spotted taking off from Mumbai with her star parents and accompanying her mother to shopping trips and brunch outings. Misha also drops by at Shahid's gym to pick the actor up! So sweet. We know one more thing about Shahid's daughter - that her secret superpower is being adorable. We present her current airport photos as evidence. Baby Misha was spotted
with her favourite travel buddy
, her mom, at the airport on Thursday, and immediately sent the paparazzi in a tizzy. Safely being escorted by her mother, baby Misha was cute as a button and appeared amused by the popping flashbulbs.
Can she be any more adorable?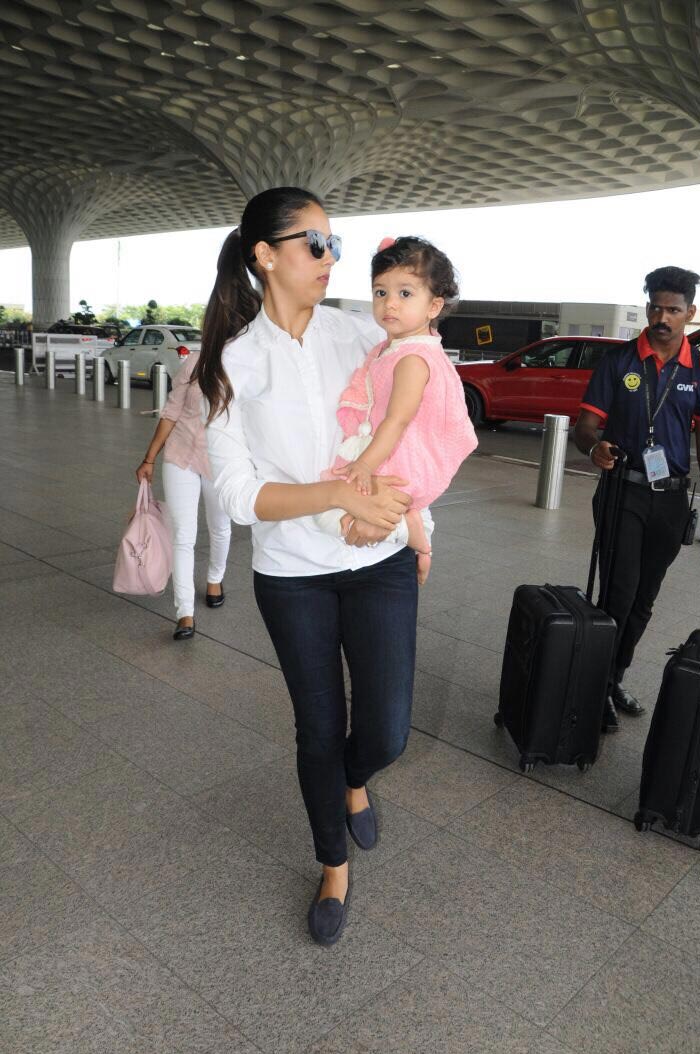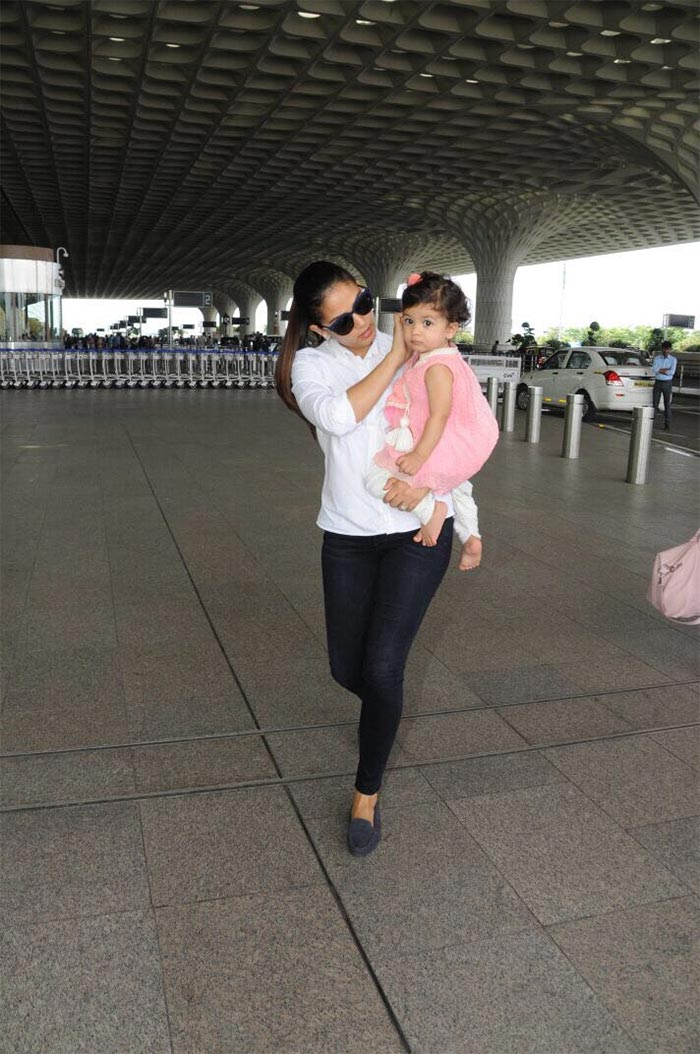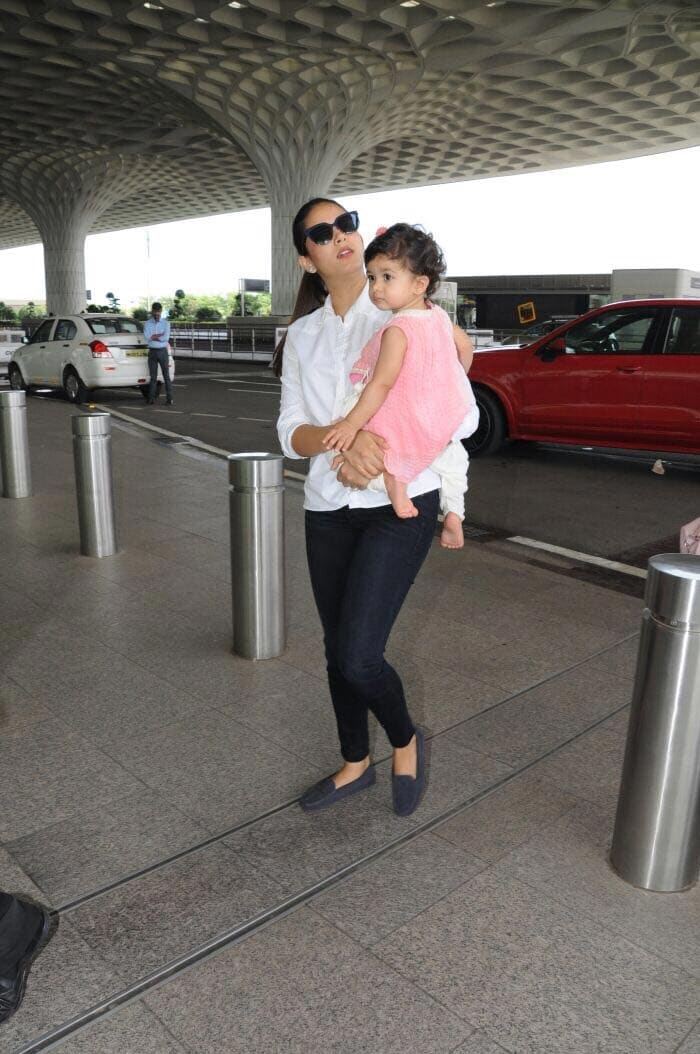 Misha, who is still getting used to the side-effects of being a star kid, recently witnessed two major events of her life. Misha turned one in August this year - a birthday she celebrated with her immediate family - and
she also got her ears pierced
. Documenting Misha's red-letter day on Instagram, Mira posted a note on her daughter's behalf: "Finally got my ears pierced! Thanks for the lollipop treat Mumma. You're the best."
There are more glimpses of the Kapoors' family-only moments on Instagram, all of which had gone viral when shared. Our particular favourite is the one from Mira's birthday festivities.
Guess who helped Mira finish the cake?
Shahid and Mira married in a close-knit ceremony in 2015 and Misha was born in August the following year.
On the work front, Shahid Kapoor will next be seen in
Padmavati
, the trailer of which recently released. Directed by Sanjay Leela Bhansali, Shahid co-stars with Deepika Padukone and Ranveer Singh in the film.