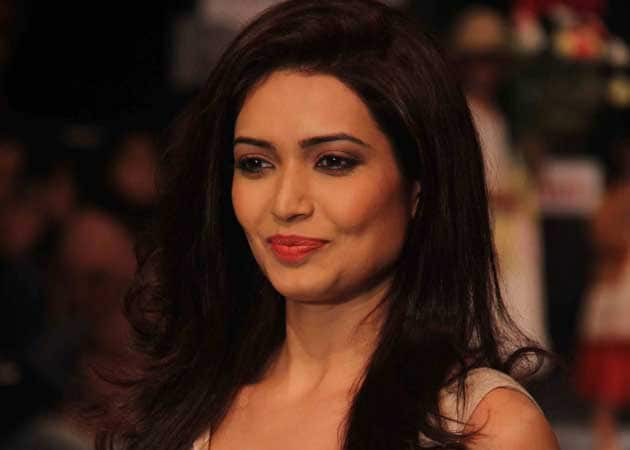 Highlights
Actress Karishma Tanna says one thing she dreads most in life is to expose her real self on-screen and it is to get over this fear that she decided to join the eighth season of Bigg Boss
Mumbai:
Actress Karishma Tanna says one thing she dreads most in life is to expose her real self on-screen and it is to get over this fear that she decided to join the eighth season of Bigg Boss.
The 30-year-old actress is one of the 15 contestants to join the Salman Khan-hosted controversial reality show and she said she is very scared about how her stay will be in the house.
"I am very scared. I mean who would not be. It is a mad house. I am doing the show for the experience. I have a lot of fear about getting exposed on-screen and the entire show is about showing the real self. I am scared of losing my freedom. So, that is why I have decided to take up this challenge, to see whether I can survive," Karishma told PTI before entering the house.
The actress, who is best known for her role in TV show Kyunki Saas Bhi Kabhi Bahu Thi and last year's Grand Masti, said she does not have any survival strategy in her head but she will always take a stand for herself in the house.
"I don't have any particular strategy. I think strategies don't work in the house. I think the only thing that is there in my hands is to look good and that is one thing I will do for sure. "My biggest concern is people misunderstanding me. I don't like it when people poke me in the wrong way and if in the show someone ticks me off then that person is going to get it back from me," she said. When asked how long she thinks she will survive in the show, Karishma said if she can get a grip over her impatience, it might help her lengthen her stay.
"I think one thing that might get me into trouble in the house is my impatience. My friends who have been on the show before have asked me to work on my patience. I have packed for the entire duration. I don't know how long I will last. But I am hopeful. I want to have fun, make friends and enjoy my stay in the house," said the actress.
Karishma revealed she has been approached by the makers of the show during the previous seasons but she could not say yes as she has other work commitments.
"The makers have approached me before but that time I was very busy and I could not do it. This time when they approached me I said yes because I am free for the next two months. So I though why not give it a shot," she said.
Bigg Boss 8 airs every day from 9 pm on Colors.