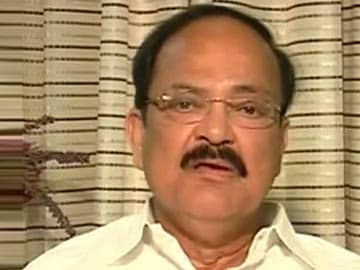 Kadapa, Andhra Pradesh:
BJP's national leader Venkaiah Naidu promised Seemandhra region "special status" for ten years, if his party was voted to power at the Centre.
"If the BJP is voted to power at the Centre, Seemandhra will get special status for ten years," BJP national leader Venkaiah Naidu said in Kadapa, Andhra Pradesh today.
Addressing a public meeting at Rayachoty on Tuesday evening, Naidu alleged that Prime Minister Manmohan Singh, who accepted special status for Seemandhra for ten years in private conversations, violated his own assurance and announced special status for only five years in Parliament.
He said that the entire world is looking at BJP's prime ministerial candidate Narendra Modi, while the USA, which has rejected a visa to him earlier, had invited Modi.
"Only efficient leadership can develop the state and the country. Chandrababu Naidu and Modi have that efficiency to develop both the state as well as the country," he said.
Criticising the Congress and the YSR Congress, Naidu said that both parties are unable to spell out their future plans.
"The Congress is unable to announce its PM candidate, while the YSR Congress is unable to spell out its future ally in the Centre."
He assured the Muslims that they need not go anywhere if the BJP comes to power at the Centre and would have much more safety than under Congress governments.