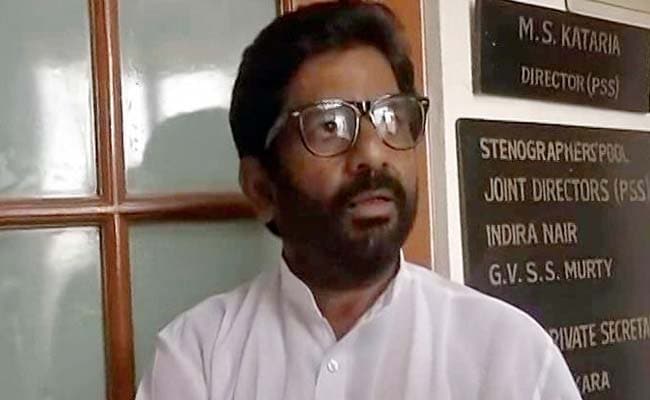 New Delhi:
After supporting slipper-wielding MP Ravindra Gaikwad, the Shiv Sena today said the "airlines were behaving like goons". "They are letting terrorists take flights, but imposing restrictions on the common man," it said in defiance on domestic airlines' blanket ban on Mr Gaikwad.
Calling the ban "excessive", the Shiv Sena MPs, ahead of their meeting with Lok Sabha Speaker Sumitra Mahajan, accused the airlines of "
allowing drunk Kapil Sharma to fly
and banning a parliamentarian".
"Is he a terrorist? Terrorists, underworld dons, corrupt people can fly in your airlines, but an MP, who is a common man, can't? What has he (Mr Gaikwad) done? The airlines are behaving like mafia and goons," said party leader Sanjay Raut.
Mr Gaikwad had assaulted
Sukumar Raman
, an airline manager, last week to express his unhappiness over flying economy despite holding a business class ticket and later tried to defend his act saying, "whatever happened was a reaction to his action" as the employee used foul language and made "
insulting comments against Prime Minister Narendra Modi
".
Both Air India and Mr Gaikwad have filed FIRs against each other. Air India and other carriers have jointly banned Mr Gaikwad. The national carrier
even cancelled his tickets
for two separate flights to Delhi.
Mr Raut said, "The investigation is on. Who has done what will only be clear after the completion of the investigation. In this country, till now, dictatorship has not yet started. If they are doing it under pressure from someone, this pressure will also not work for long."
He said if this attitude (of the airlines) persists, "there will be one day, when these airlines will ground the Prime Minister as well as the Lok Sabha speaker".
Mr Raut also threatened to "expose the misdeeds (kala chithha kholunga) of the owners of these airlines". "Who has relationship with whom in Dubai, Pakistan, whose money is travelling from one destination to the other, I will come out with it," he said.
Shiv Sena MP Shivaji Patil said that the inquiry should be conducted "freely and fairly" to determine who is at fault. "We do not want to shield anybody," he said.
Fellow MP Shrirang Barne also said, "I will not support the mistake which Gaikwad made, but being an MP, he too has some right."
(With inputs from PTI)