New Delhi:
The
Air India official assaulted by Shiv Sena MP Ravindra Gaikwad
today described his worst experience in nearly five decades in the national airline. "He was sitting with his legs crossed. He picked up his slipper and started hitting me," 60-year-old duty manager Sukumar Raman.
Mr Gaikwad has been barred from flying by an association of airlines
and two airlines have cancelled his ticket.
The MP's attack on Sukumar Raman has been held up by airlines as an example of egregious VIP behaviour, especially of politicians on flights.
Mr Raman yesterday approached the Sena lawmaker on being told that "the passenger seated in 1F is refusing to exit the plane and cleaners cannot get in".
The aircraft was scheduled to fly to Goa.
"I told him we need to dispatch the flight, asked why aren't you getting off? He kept insisting he wants to see the top management, the CMD (Chairman and Managing Director) immediately," Mr Raman said.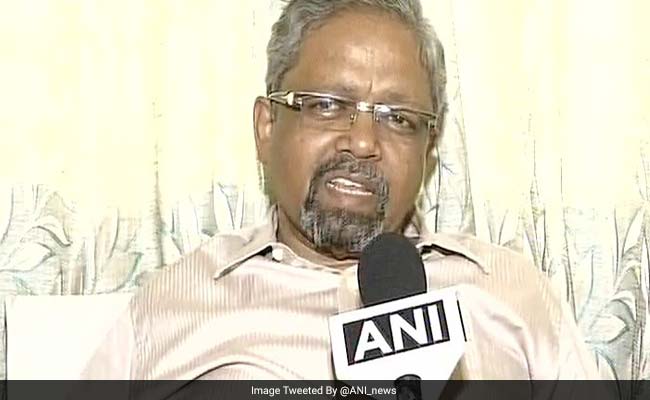 Mr Gaikwad was incensed at having to fly economy despite his business class ticket. He refused to listen to the airline when told that his flight was all-economy seats.
"I was speaking in English. He said I don't understand, speak in Hindi. It went on and on. He was sitting with one leg on the other. His slipper was on the floor. He picked it up and started hitting me," Mr Raman shared.
The crew watched in horror.
"They tried to help and said sir...sir, how can you hit such an elderly person? The MP tried to push me down the (step-ladder) and kept hitting me with the slipper. He grabbed my spectacles, which broke, and tore my shirt and jacket. He called me MC, BC (expletives)," the veteran official said.
Responding to the MP's claim that he was provoked and mistreated, Mr Raman replied, "What misbehaviour in front of an MP? There is no question. There was absolutely no fault on our side."
In a written complaint, the official had said, "
God save our country if this is the culture and behavior of our MPs
."