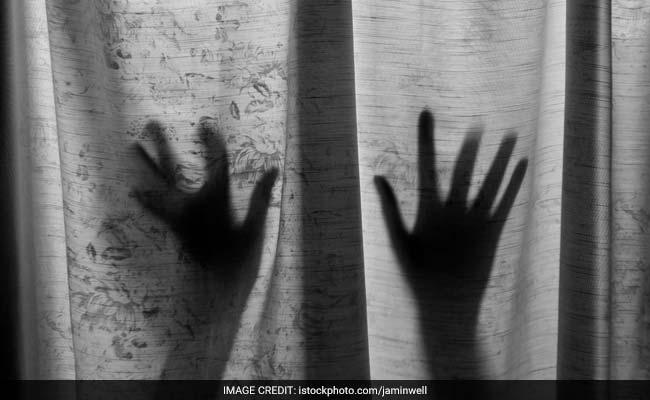 Jamshedpur:
A 19-year-old man was arrested today by Jharkhand police for allegedly killing his 5-year-old cousin after she resisted a rape attempt by him. The man had allegedly taken the girl to an abandoned building where he attempted to rape her. When the girl resisted, the man took out a knife and slit her throat, killing her. He then proceeded to dump her body in a dustbin in the building. The incident took place on April 4, according to the police. After the girl had gone missing, a search party was initiated to look for the girl, which included the girl's relatives and other local people.
The 19-year-old had joined the search party in looking for the girl.
During their investigation into the murder, the police found pieces of jewellery, including an amulet and two silver bangles, belonging to the victim.
They also found the knife that the man had used to kill the girl, from the spot.
According to Senior Superintendent of Police, Anoop Birtheray, police also found an eyewitness, who claimed to have seen the man come out of the abandoned building on the day the crime took place.
The police picked up the man for questioning from his home in Burmamines, Jamshedpur, around 130 km from the state capital Ranchi. During the interrogation, he initially tried to mislead the officials, but later confessed to the crime according to the police official.
The crime comes after rape cases involving minors, in
Jammu and Kashmir's Kathua
and
Uttar Pradesh's Unnao
, have sparked
widespread protests
and have been
the cause of immense anger
across
the country
.
An eight-year-old girl was kidnapped in January this year in Kathua, where she was held captive
at a place of worship
for nearly a week and raped before she was killed.
In
Uttar Pradesh's Unnao
, a minor girl had alleged that she was raped by
BJP MLA Kuldeep Sengar
, his brother and others. The police had then refused to file a complaint after the family approached them. After this, the girl had then
attempted suicide
outside Chief Minister Yogi Adityanath's home in Lucknow, accusing him of shielding the minister.
After this, the girl's father died at a district hospital after it emerged that the girl's father was assaulted by four men, who were all allegedly associates of the BJP MLA.
(With Inputs From PTI)