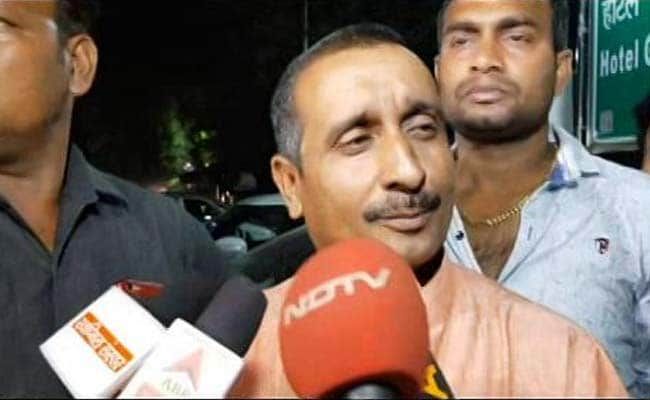 New Delhi:
The Unnao rape case came into limelight after a minor girl attempted suicide outside the residence of Chief Minister Yogi Adityanath on Sunday. She tried to kill herself after her 55-year-old father was thrashed allegedly by BJP lawmaker Kuldeep Sengar's brother Atul Singh. He died the next day, reportedly due to the injuries he had sustained. This incident led to a nationwide uproar with civil bodies and citizens demanding justice for the minor.
Here's what has happened in the Unnao rape case so far:

June 2017: Minor girl in Unnao district alleges rape by BJP MLA Kuldeep Sengar, his brother and others.

June 2017 - April 2018: Girl's family alleges they went to police, who refused to file FIR. Family goes to court and hearing on the matter is going on.


April 3, 2018:
Fight between girl's family and MLA's family in which girl's father is beaten up. Two police complaints filed, one by MLA 's men and the other by girl's family. Police acts only on one complaint, arrests father and sends him to jail.
April 8, 2018:
Girl attempts suicide outside Uttar Pradesh Chief Minister Yogi Adityanath's home in Lucknow, accusing him of shielding the minister.
April 9, 2018:
Girl's father dies at the district hospital where he had been brought the previous night after vomiting and abdominal pain.
Six policemen including police station officer of the area, inspector and four constables were suspended.
Police also arrested four men who were accused of assaulting the girl's father. These are all associates of MLA Kuldeep Sengar.
Following this, a high-level inquiry was ordered into the incident.
April 10, 2018:
Post-mortem report shows 14 injuries on girl's father's body in the Unnao case.
April 11, 2018:
The Uttar Pradesh government ordered the police to hand over the case to the CBI in the Unnao rape case.
April 12, 2018:
Unnao rape case handed over to the CBI. BJP lawmaker Kuldeep Sengar charged with minor's rape.