How many seats will the two main alliances get in General Elections 2014? Get it right and win bumper prizes on May 16.
Previous Statistics: 1952-2009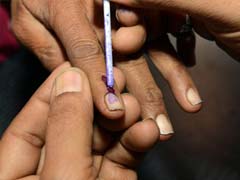 Choose your state to know how it voted through the years.
Click here to know which are the top five parliamentary constituencies
Set the agenda for the Elections 2014. What are the issues and expectations of India's youth from the political leadership? Share your views by uploading your videos and we'll air the best ones on NDTV.
Google survey: Urban India, the Internet and 2014

Google India has released the findings of a survey conducted to understand the impact of the Internet on the general elections this year.
Frequently asked questions on voter enrollment process

As the country prepares for general elections, due in May, here are some details pertaining to the voter enrollment process.