Who will be PM? Prannoy Roy brings you the all-India forecast with results of India's biggest opinion poll.
Op-ed: Elections 2014 is a battle for India's soul, says Shashi Tharoor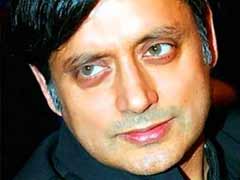 India, I have long argued, is more than the sum of its contradictions. It is a country held together, in the words of Nehru, "by strong but invisible threads... a myth and an idea, a dream and a vision, and yet very real and present and pervasive".
If you were made Prime Minister for a day, what would your priority be? Share your video message using the form below and we'll air the best ones on NDTV.
Google survey: Urban India, the Internet and 2014

Google India has released the findings of a survey conducted to understand the impact of the Internet on the general elections this year.
Frequently asked questions on voter enrollment process

As the country prepares for general elections, due in May, here are some details pertaining to the voter enrollment process.