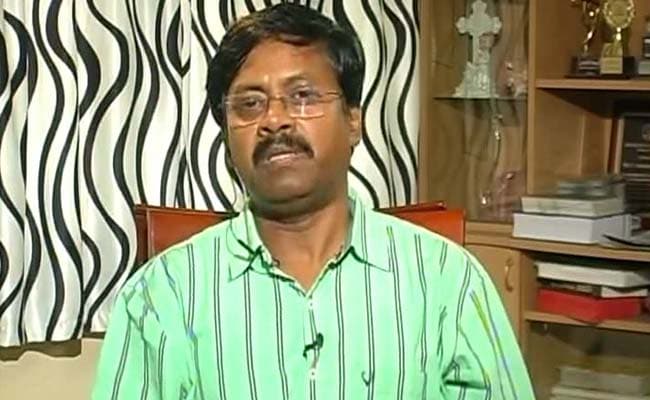 Chennai:
C Umashankar, an IAS officer of the Tamil Nadu cadre, has said he intends to go to court over a notice sent to him by the state government, asking him to desist from preaching in churches on his days away from work.
The notice, sent on 24 January by Tamil Nadu Chief Secretary K Gnanadesikan, had asked Mr Umashankar to stop preaching on the grounds that it could lead to communal disharmony. The 1990 batch officer argues that the order is a denial of his Fundamental Rights.
The state government had warned Mr Umashankar, 50, of disciplinary action for the alleged violation of service rules laid down for All India Services officers. However, Mr Umashankar says the service rules cannot stop him from exercising his Fundamental Right to practice and propagate the religion of his choice.
"Fundamental Rights guaranteed by the Constitution are paramount to service rules," he said. "As a Hindu officer, I used to worship at temples and pull temple chariots. Nobody complained then. So, why now?" asks Mr Umashankar, who had converted to Christianity in 2008.
However, former Tamil Nadu Cabinet Secretary TSR Subramanian is in disagreement with this argument. "IAS officers represent the government, and they have to be not only be impartial but seen to be impartial. He can always resign and do this. To speak in a politically partisan way is unacceptable," he says.
Since his conversion to Christianity, Mr Umashankar has been active in religious meetings, but says he does not indulge in proselytizing activity. Less than two weeks ago, his vehicle was stoned in communally sensitive Kanyakumari District. The attack was allegedly carried out by Hindu groups, who said he was trying to convert people. The officer was to address meetings in Tuticorin, Tirunelveli and Kanyakumari this month.
An expert in e-governance, Mr Umashankar was favoured by former Chief Minister M Karunanidhi to launch his pet projects - the free colour TV scheme and the state's cable TV wing. Presently, the senior bureaucrat is the Commissioner for Disciplinary Proceedings.