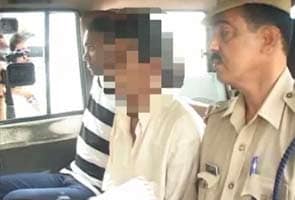 Kannur, Kerala:
In a small room of a cemented building with faded white paint on the outside, a 13-year-old girl, separated from her family for the first time, says she has no wish to see her mother.
For two years, she was raped in her own home - allegedly by two uncles, her brother, her father - in the village of Undalore, in Kannur district in north Kerala.
Last week after school, the teenager didn't want to go back home like every other girl her age. She confided in her teachers about how she was allegedly raped. They informed the police, and she was moved to a state-run women's shelter.
Someday, she says, she would like to meet her mother. But not yet.
For the 32-year-old woman who works as a labourer, that is an excruciating verdict. "I want to go away with my children somewhere. My daughter has to come back to me, my son... we will go away somewhere."
When her daughter was removed from her care, this woman, dressed in a pale brown saree, says the strings of her life unravelled. Her husband is in jail, her teen son in a juvenile delinquent home.
As a daily wage earner, she would leave the house early every day, returning only late in the evening to cook her family dinner. Her husband was unemployed. She says he had a bad reputation in their village, but she never imagined that he was violating her trust, or their daughter's, in the most unimaginable way. His actions, she says, have seared her. But it is her son's alleged participation in raping his sister that haunts her.
There is nobody to cook dinner for now when she gets home.
In the Kottayam district, about eight hours away, another mother has filed a police case against her husband for allegedly raping their two minor daughters. The man has been arrested, and has pleaded guilty.
"It is shameful that Kerala, (a state) with highest literacy rate has to face such issues," said the state's Home Minister, Thiruvanchoor Radhakrishnan. "Kerala will soon come out with a law to protect the innocence and dignity of children... already a draft law has been made," he said.
In Kerala, the police records show an increase in number of sex-crimes against children. In 2011 there were 423 recorded cases of children being raped, up from earlier figure of 208. Till September 2012, 286 cases of children being raped have been registered. The total number of crime against children in Kerala was recorded at 1452 in 2011, more than double the earlier record.