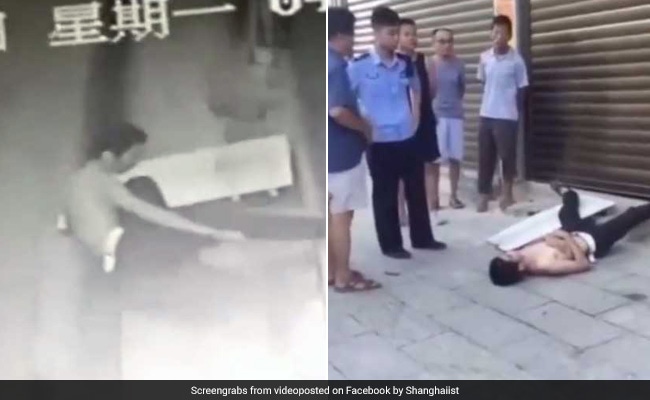 A not-very-smooth criminal had his robbery bid foiled by... a door, of all things. Early on Monday morning, in China's Putian city, a thief attempted to rob a store. However, just as he tried to rush in, the door shut on his foot, trapping him there, reports the
Shanghaiist
. The incident took place at around 4 am, and the helpless would-be-thief had to wait till morning for the police to come and rescue him. In the video, he can be seen frantically trying to free himself for a few minutes before giving up and lying down.
Watch the video below:
On Facebook, the video has been viewed over 82,000 times and has many laughing at his misery.
"Unluckiest thief ever," writes one commenter, summing up the thoughts of hundreds others.
Meanwhile, in Australia,
three criminals left empty-handed after failing
to strike down a glass door with hammers.Click for more
trending news