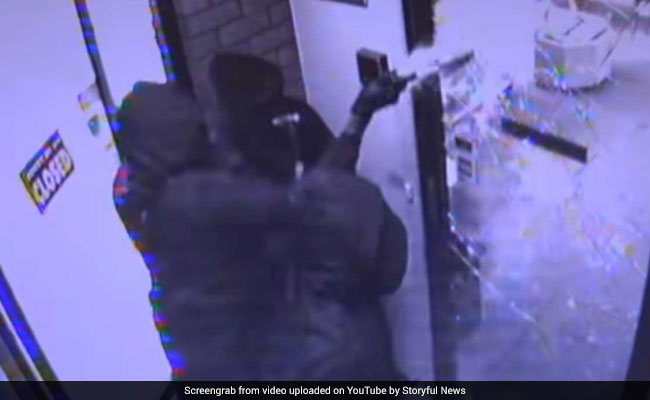 CCTV footage has captured three men bungling up a robbery attempt by failing to smash down the glass door of a jewellery store. The incident took place in Melbourne, Australia, on June 5, and the CCTV footage was recently released by the Eastern Region Crime Squad in a bid to catch the failed criminals, reports the
Herald Sun
. The video shows three masked men repeatedly striking at a glass door with hammers - over thirty times in a span of two minutes - before giving up and driving away empty-handed.
Watch the video below:
The Herlad Sun
reports that nobody was hurt and nothing was stolen in the robbery attempt.
In July this year, a
similar incident had taken place in Malaysia
when robbers failed to smash open a jewellery case.
Click for more
trending news