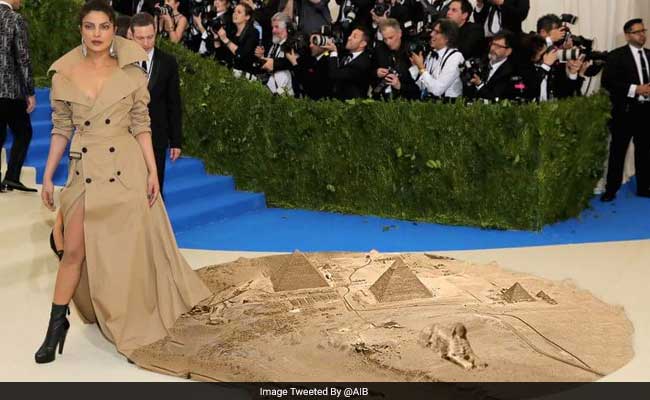 NEW DELHI:
All those of you posting and laughing at the
Photoshop versions of Desi Girl Priyanka Chopra's Met Gala dress
, here's some news for you. The actor is totally in on all the jokes and even has some of her own favourites. In an Instagram post shared about half an hour before writing this, Priyanka posted an album of her best picks of the Photoshop Battle on her Ralph Lauren trench coat dress. "Good to know that the dress serves more purposes than just fashion. Hope to continue to stir your creative juices," she says on Instagram.
Priyanka's Instagram album shows versions in which her dress has been turned into Egypt, a potato peel, a picnic blanket,
malai
on a cold cup of
chai
, and more. Check out all the different versions in her post below:
Since being posted, Priyanka's album has collected 51,000 'likes' and hundreds of comments. Her post has impressed many on Instagram.
"You trolled the trollers lady. Kudos! You were looking stunning. That matters to me," says one commenter. "This is so hilarious! Glad you can see the funny side to it.
Desi chai
is my fave," says another.
Tell us your favourite in the comments section below.
Click here
for more trending stories