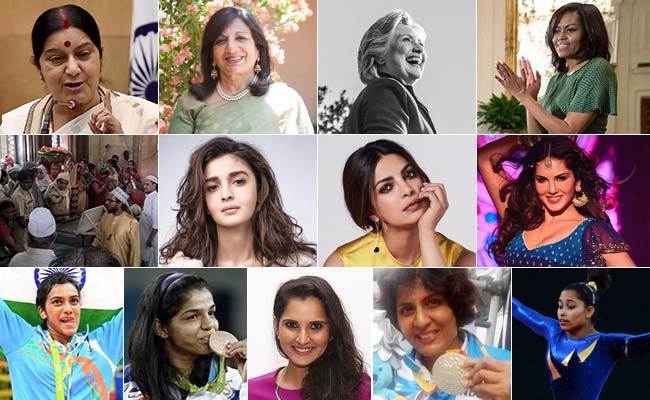 As another year comes swiftly to an end, it's time to celebrate the women who inspired us. From Hillary Clinton becoming the first female US presidential nominee to the sportswomen who did our country proud this year at the Rio Olympics, several women have made their mark on the world this year in business, politics, sports and showbiz.
Here's a look at 13 women who we admired in 2016.
1. Hillary Clinton:
She may not have won the American presidency but Hillary Clinton will be remembered by history as the first female presidential nominee. Hillary stood poised against Republican candidate and now President-Elect Donald Trump during one of the most closely watched US elections ever. It was later reported that Hillary won the popular vote but lost the Electoral College votes. She may not have shattered the glass ceiling but she came pretty close.
2. Sushma Swaraj:
2016 was the year social media turned to Minister of External Affairs Sushma Swaraj for pretty much everything - they asked for help with lost passports or visas, trouble in foreign countries and sometimes even for assistance with refrigerators and cars in need of repair. The minister, in turn, replied to almost every SOS messages she received and won a lot of love from netizens. So much, that when she tweeted about being treated for kidney failure in hospital, several tweeple offered her their own kidneys.
Ms Swaraj used Twitter to urge "fellow brothers and sisters" to help over 10,000 Indian workers in Saudi Arabia who faced a "food crisis" due to job losses. She also played a huge role in evacuating Indians from war-torn Yemen. For all this and more, Ms Swaraj was recently named in Foreign Policy magazine's 2016 list of 15 Global Thinkers (the list includes German Chancellor Angela Merkel, Canadian Prime Minister Justin Trudeau, former UN Secretary General Ban Ki-moon) "for fashioning a novel brand of Twitter diplomacy".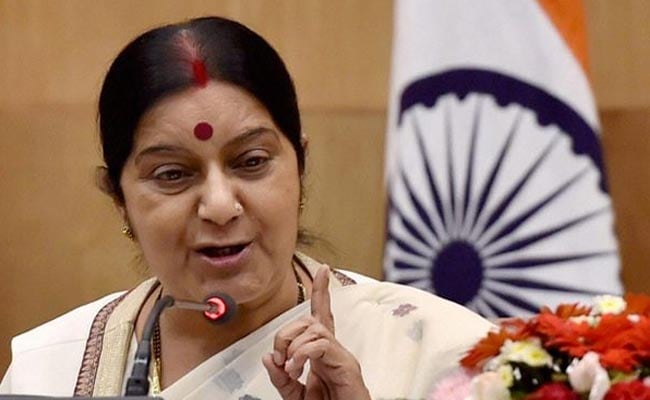 3. Michelle Obama:
She is arguably one of the most loved first ladies of the US and is already being petitioned to contest the next elections. This year, Michelle Obama struck an even deeper chord with people when she went out to campaign for Democratic presidential nominee Hillary Clinton. She used her speeches not only to urge American citizens to support Hillary but also took down Donald Trump for his remarks on women. "This wasn't locker room banter. This was a powerful individual speaking freely and openly about sexually predatory behavior. And actually bragging about kissing and groping women," Michelle said in her speech in New Hampshire commenting on sexual assault allegations against Donald Trump. "It doesn't matter what party you belong to -- Democrat, Republican, independent -- no woman deserves to be treated this way. No one deserves this kind of abuse." She had equal swag making a mark on pop culture, like the Carpool Karaoke video she aced. In fact, according a recent Gallup survey, Michelle Obama will leave the White House with 79% approval ratings, better than even her husband, President Barack Obama. Michelle, you'll be missed.
4. PV Sindhu:
It was a proud moment for the country when badminton ace P V Sindhu won India a silver in the women's singles final at the Rio Olympics. Sindhu first beat Japan's Nozomi Okuhara in a nail-biting semi-final and eventually faced then-World No1 Carolina Marin from Spain to bring home the prized medal.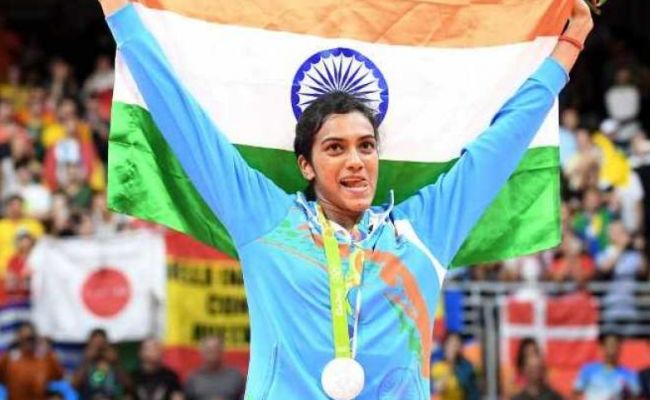 5. Sakshi Malik:
Before PV Sindhu's silver, it was wrestler Sakshi Malik's bronze in the women's 58 kg freestyle event that broke India's deadlock at the Rio Olympics. She beat Kyrgyzstan's Aisuluu Tynybekova 8-5 to win the coveted medal. Sakshi is the only Indian female wrestler ever to win an Olympic medal.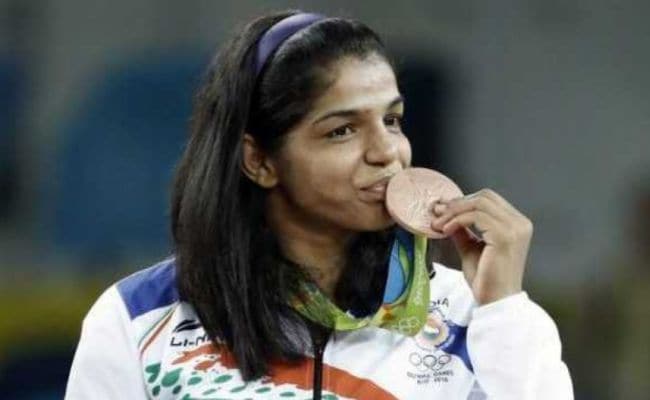 6. Deepa Malik:
Another sportswoman who scripted history with her performance was Paralympian Deepa Malik, who won a silver in the shot put F-53 event during the 2016 Rio Paralympics Games. She became the first Indian woman to bag a medal at the tournament. "I'm happy I could win this medal for my country. I look at the medal and tell myself that this isn't a fairytale and this has actually happened," she told NDTV after the incredible feat.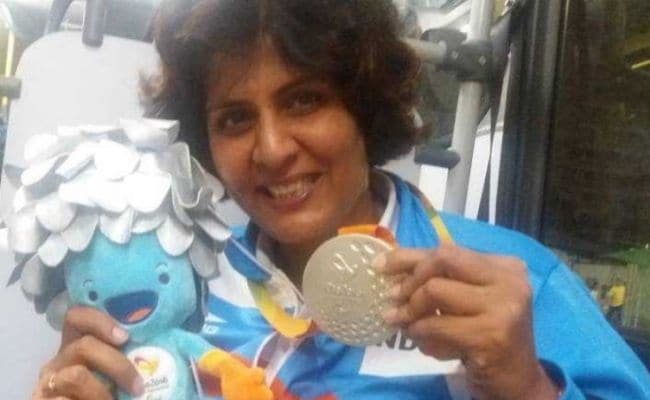 7. Dipa Karmakar:
She may have narrowly missed a bronze in Rio this year but Dipa Karmakar did the country proud by being India's first gymnast to qualify for the vaults final in her first ever Olympics. "For me this is my first Olympics. But I don't need to be disappointed I will give my best in Tokyo 2020," she said later.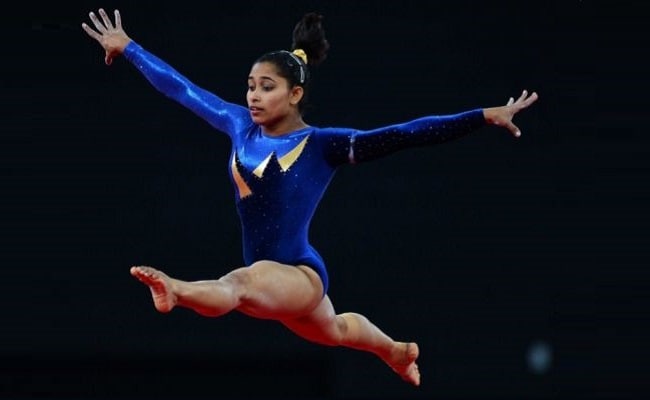 8. Priyanka Chopra:
She may have been seen in just one film this year - Prakash Jha's Jai Gangaajal - but there's more than one reason why 2016 was Priyanka Chopra's year.
Her American TV show Quantico won her rave reviews and a People's Choice Award is now well in its second season. Back home, Priyanka received the Padma Shri, India's fourth highest civilian honour. She made some glamorous appearances at several Hollywood red carpets, including the Emmys and the Oscars. She was invited to present an award at both. Her white strapless Zuhair Murad gown from the Oscars even made it to Google's annual Year In Review lists as the seventh most searched Oscar red carpet dress. The Bajirao Mastani actor was also named in Time Magazine's 2016 list of 100 most influential people and also featured on the magazine's cover earlier this year. She was also on the Forbes top 10 list of highest paid television actresses.
And that's still not all. Priyanka filmed her scenes for Dwayne Johnson's film Baywatch. She plays a negative role in the upcoming film and the trailer has already created a stir world over.
9. Alia Bhatt:
Another Bollywood actor who made us extremely proud this year is Alia Bhatt. She began the year with Kapoor & Sons and then went on to do Udta Punjab. Her stellar performance in the film has already won her the Best Actress award at this year's Screen Awards, with the promise of many more to come. Alia ended the year with Shah Rukh Khan co-staring in Dear Zindagi and wowed the audience with her performance a third time over. We can only expect greater things from Alia in the years to come.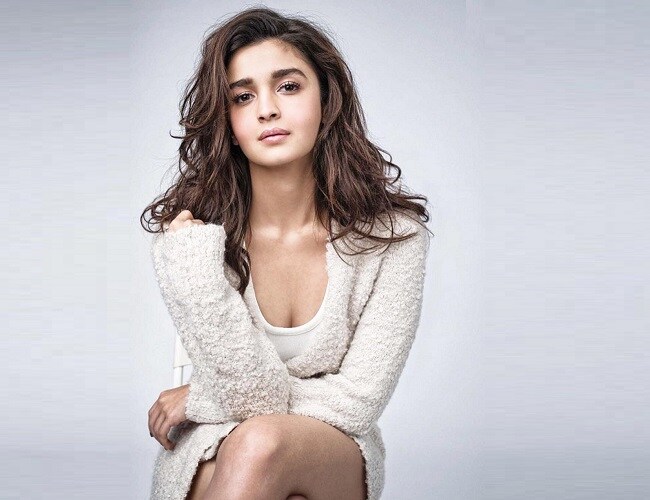 10. Women who entered Mumbai's Haji Ali Dargah after five years:
It was a huge moment for women's rights when a group of 75-80 women activists from all over India entered Mumbai's famous Haji Ali dargah after five years on November 29. Women were banned from entering the dargah in June 2012. Two years later, activists from the Bharatiya Muslim Mahila Andolan and others challenged the ban in court. In October, the Supreme Court ruled that Haji Ali would have to allow women in. The dargah trust sought four weeks' time to make some infrastructural changes to accommodate women devotees. "It was a fight for equality, ending gender bias and our constitutional rights. We are happy that it has resulted in women and men getting equal unrestricted access right till the sanctum sanctorum," Bharatiya Muslim Mahila Andolan (BMMA) co-founder Noorjehan S Niaz told news agency IANS.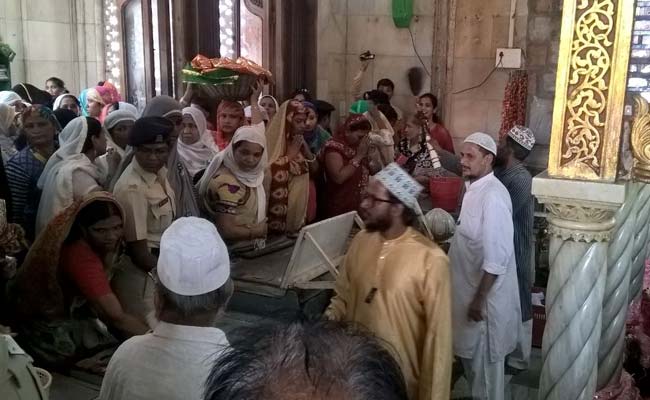 11. Sania Mirza:
Another sportstar who made us proud this year is Sania Mirza. Her dream run with tennis ace Martina Hingis continued well into 2016 before the pair ended their partnership. Indian tennis' golden girl, Sania will end 2016 as the world No. 1 in women's doubles. With three Grand Slam titles each in the women's and mixed doubles formats already in her kitty, Sania is now eyeing a Career Slam in 2017. All the best to you, Sania.
12. Kiran Mazumdar Shaw:
It's said actions speak louder than words and a prime example of this proverb is chairman and managing director of Biocon Limited, Kiran Mazumdar-Shaw. According to a report by
Bloomberg
, the entrepreneur used to find herself on the receiving end of Twitter trolls once every three months when her company delivered its earnings report. However, this year the trolling stopped. Ms Mazumdar-Shaw would every quarterly have to explain why her company wasn't seeing a surge in share prices as opposed to its competitors. She would urge that long-term investments by her company would result in a bigger payout eventually. True to her words, this year Biocon shares saw an 80% rally and her company ended up providing the best return to investors among its competitors. "Now people get the story, they understand what I was trying to do. And suddenly they find that we're the leading player in biologics and biopharmaceuticals and they feel that maybe everyone else has missed the boat," she told
Bloomberg
in an interview at her company's headquarters.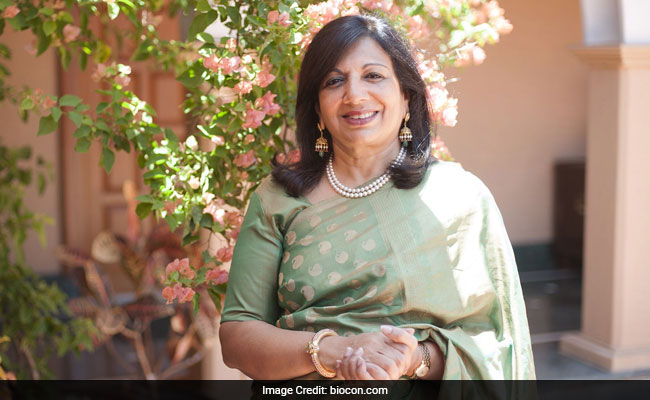 13. Sunny Leone:
She was the most searched Indian actress in the last decade according to Google but that's not the only reason why Sunny Leone made us love her this year. It was the way she held her own in an interview that was later widely criticized. In the interview, she was asked several questions about her past as "a porn queen" - such as, "Pardon me if I'm being offensive here: How many people would dream of growing up to be a porn star?" and "Some are accusing you of literally lowering the level of the fine art of cinema." Sunny Leone replied to the questions in a calm and composed manner, insisting she regretted nothing she had done. It was her unapologetic stance that won her a lot of love on social media, including that of the Indian film industry.
"Everything I've done in my life has led me into this seat," she had said during the interview. "Everything has been a stepping stone to something bigger or better." More power to you, Sunny.