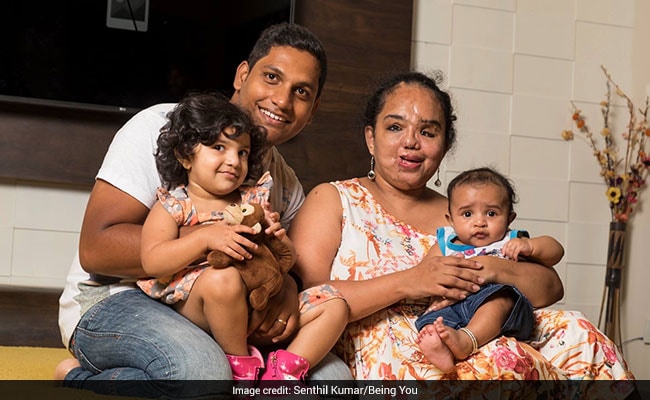 Not many people can say they found the love of their life when they were only 17. And even fewer out of those actually end up marrying their high school sweethearts. But that's how it was for Bengaluru resident Jayaprakash. In a post shared on the
Being You
Facebook page, he talks about meeting the love of his life, Sunitha, at the age of 17 and marrying her 10 years later. And while their love story was filled with some very tough times, their love for each other helped them sail through. Their post has received over 1.2 lakh reactions, been shared over 31,000 times and touched a chord with many.
In the post, Jayaprakash talks about having a crush on Sunitha back when they were in school. "I was 17 when I saw a new girl walk past my classroom. I couldn't stop staring. I had never seen anyone like her," he says. They eventually became friends but after moving to different cities, only occasionally stayed in touch.
Jayaprakash goes on to describe the moment he realised he was in love with Sunitha.
"In November 2011, I suddenly got a call from a mutual friend saying Sunitha had an accident and she was in Coimbatore... When I went to visit, I saw a person with no hair, a disfigured face, no nose, no mouth and no teeth, walking like a 90-year-old. I was stunned. I broke down. That moment, I realised that I love her," he says. Later that night, Jayaprakash asked Sunitha to marry him. "She laughed but she didn't say no," he says.
After that, they began living their lives together, through all their ups and downs. And after a surprise proposal, this time from Sunitha, the couple tied the knot in 2014.
"Today, we have two kids and wonderful mornings to wake up together. Today, I am married to my teenage crush," he says.
Jayaprakash and Sunitha's story will make you believe in true love. Read the post in its entirety below:
The post has tugged on the heartstrings of many on Facebook.
"You have proved that gentlemen do exist on this planet... stay blessed and you will be rewarded for your true love. Such a beautiful family," says one Facebook user on the post. "I can't express my emotions... only heard people saying beauty is skin deep but very few people practice it and you guys are one of them. Keep spreading this love. We all need this," says another.
Click for more
trending news