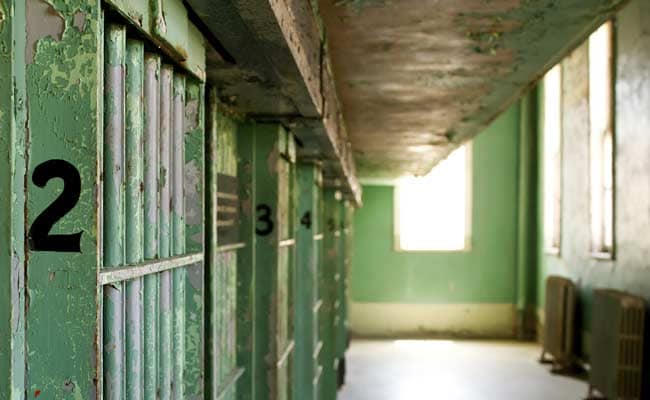 New Delhi:
He made light of the Ganga being declared a "living entity", debated BJP's promise of building a Ram Mandir and wondered why the Centre was not withdrawing the Haj subsidy given to Air India.
For his social media commentary, which the Uttar Pradesh Police considered criminal, Zakir Ali Tyagi said he had to spend 42 days in Muzaffarnagar jail with hardened criminals where he had to allegedly pay cash even to use the washroom.
The 18-year-old, who was picked up on the night of April 2, was charged under the Indian Penal Code's Section 420 (cheating) and Section 66 of the Information Technology Act (computer related offences).
He was released on bail after 42 days, but the police has added Section 124A dealing with sedition in the charge sheet, lawyer Qazi Ahmed, who argued the bail case, told news agency PTI. However, it could not be independently verified as a copy of the charge sheet was not available.
"I was picked up on the night of April 2 on the pretext of questioning when I returned home from a jalsa (soiree) in a local madrassa. I was told by the police officer that I would be released in a few hours," Mr Tyagi told reporters yesterday.
The young man, who worked with a transporter in a steel factory in Muzaffarnagar, recounted his ordeal at the Press Club of India in New Delhi. He was brought to Delhi by the Bhim Army Defence Committee, a forum led by noted lawyers like Colin Gonsalves, which takes up cases of alleged injustice against Dalits, minorities and other marginalised groups.
"The night I was picked up, someone who was not in uniform walked into the lock-up and bashed me. He abused me and called me a terrorist. However, the medical report that was produced by the police, which is mandatory in cases of arrests, said I was perfectly fit," Mr Tyagi claimed.
By the time he walked out on bail, he had lost his job, which earned him Rs 8,000 per month. His employer, who had been supportive, told him he was being forced to reduce his staff due to losses in the wake of implementation of GST.
Mr Tyagi is now pursuing a BA course through correspondence from Swami Vivekanand Subharti University, Meerut.
The FIR, a copy of which is available on the website of the Uttar Pradesh Police, lists some of his Facebook activities, including a post asking if criminal charges would be initiated if someone drowns in the Ganga now that it had been declared a living entity.
It refers to his post asking why the Centre was not doing away with the Haj subsidy given to Air India.
There is also a mention of his post that the "promise of the government on Ram Mandir was nothing but a gimmick which will be made before the next polls again to lure voters, like the promise to send Mullahs to Pakistan."
Apart from this, the FIR states that Mr Tyagi used a photograph of police officer Akhtar Ali, who was killed in an encounter with criminals in Dadri in 2016, as his Facebook profile picture, which "deceived people".
Social activist Wasiq Nadeem Khan confirmed that Mr Tyagi's lawyer has been informed about the sedition charge. "On Zakir's first bail hearing, the magistrate came late and postponed it to the next week. In the second hearing, the plea for bail was simply dismissed on grounds that the 'matter is serious'. Subsequently, he had to spent 42 days in Muzaffarnagar jail. We will now move the Allahabad High Court for relief," he said.
Muzaffarnagar SSP Anant Deo was not available for comment. Additional SP (City) Muzaffarnagar, Omvir Singh, said he was not aware of the case as he had joined after April. Mr Singh, however, said that in many cases of "objectionable posts" the IT Act comes into the picture.
The officer in-charge of Kotwali (city) police station, which filed the FIR against Mr Tyagi, did not respond when asked about the case.
Caught in a legal quagmire, Mr Tyagi, who "loves politics and admires Union Home Minister Rajnath Singh", said he has toned down his Facebook presence and sticks to "sharing links of news reports".
"I am there on Facebook. I love politics and reading and sharing views. And I was not the only one who put up the policeman's picture on my profile after he was killed by criminals. Many people did that to express their admiration for him. I never imagined sharing opinions on social media will bring me to this pass. I urge everyone to help me fight the case as a charge of sedition can destroy my life," he said.