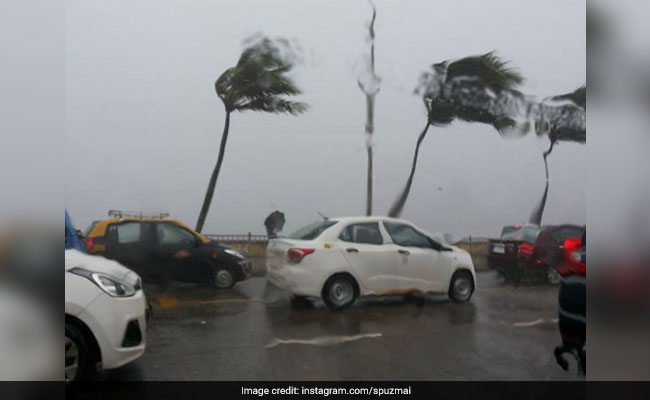 Mumbai:
The Mumbai Police, which has been tweeting updates as the city dissolves in chaos after heavy rain, has asked people to "avoid waterfronts, sitting on tetrapods or on promenades" with a high tide of 3.32 metres which was expected at 4:40 pm. It has also asked Mumbaikars to cooperate with policemen on duty.
"Heavy water logging expected in the coming hours due to heavy showers coupled with high tide. Pls chk ur route b4 venturing out," the police added in another tweet. The rain coincides with high tide conditions in the coastal city, threatening to overload an ageing drainage system.
Heavy rain has lashed the city
, with about
five inches recorded in just a few hours
, the Met office said. With low-lying areas of the city flooded,
train services have been paralysed and there are massive traffic jams on flooded roads
.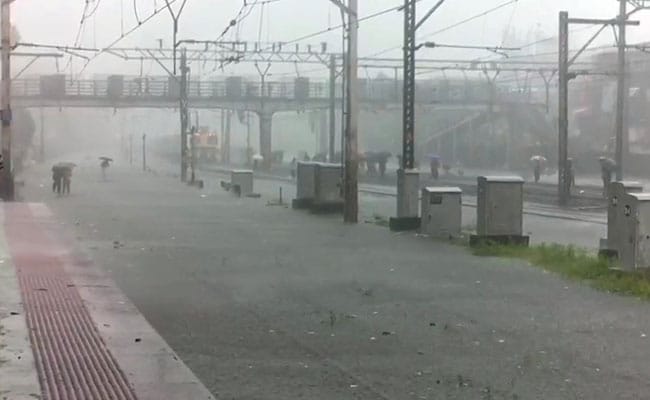 In another tweet, the police said traffic on the Bandra-Worli Sea Link towards south Mumbai has been closed for some time to clear traffic ahead. "Plan accordingly," it tweeted.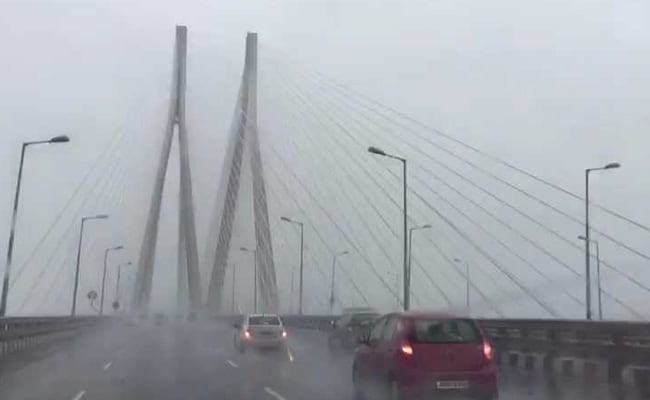 Since morning, the Mumbai Police Twitter handle has reported which areas are flooded and where traffic is slow, advising Mumbai to "travel with care." Weather officials, who predict heavy seasonal monsoon rain in the city and its surroundings over the next 24 hours, urged people to stay indoors.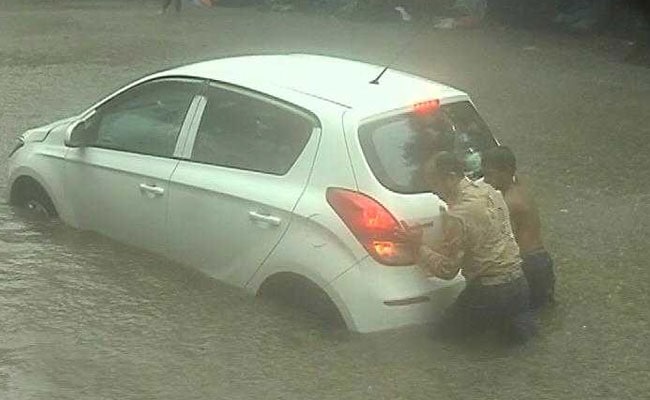 In the afternoon, the state government ordered for all offices to allow employees to leave. Many businesses had already asked staff to leave early in expectations of worsening traffic jams. The harsh weather prompted many schools to send children home early, although others were on holiday for the Ganesh festival.
"I have been trying to get to office for the last two hours, but have only made it halfway," said Milan Shah, a marketing manager who trudged through the downpour only to find himself marooned at a central train station. He said he was planning "to try and get back home."
The rain reduced visibility, forcing airport authorities to divert flights. "Flights were delayed by around 20 minutes," said Veena Chiplunkar, a spokeswoman for the Mumbai International Airport.
For complete coverage of Mumbai rains, click here
(With inputs from Agencies)